MyNutrition
Multivitamin for Hair Skin and Nails: Vitamin B, C, & Biotin
About The BonAyu Multivitamin Pack (30 strips)
The BonAyu multivitamin pack is a revolutionary way of consuming your daily nutrients through a strip. This eliminates the need for swallowing pills, which can be difficult for many people. You can simply place the strip on the tongue and have it dissolve to directly get absorbed in the bloodstream.
You can also benefit from the faster absorption method as you don't need to carry bulky bottles or forget your daily dosage. The strip form makes it easy to carry and easy to consume in a tasty format. The no-sugar nutrient-dense strip boosts hair and nail development, while improving skin cell creation through regular consumption.
No water & no pill required. Safe and easy way to consume multivitamins via strips
30 Strips/pack  |  Serving size: 2 Strips 
Information on Active ingredients 
You can benefit from the following active ingredients in the innovative strip.
Niacinamide (Vitamin B3) - 16mg
Vitamin B6 (As Pyridoxine Hcl) - 2mg
Vitamin B12 (As Cyanocobalamin) - 1mcg
Vitamin C - 40mg
Biotin - 30mcg
You can refer to the official website for more information on the strip technology used. 
How to consume BonAyu Multivitamin Strips
Once you open the packet of the multivitamin strip, you can place it directly on your tongue. You can let the strip stay on the tongue for a few seconds so that it dissolves completely. You don't need water or any other liquid to wash it down, as it completely gets absorbed directly through the tongue. You should consume a maximum of two strips a day, and avoid double supplementing with other pills or liquids for the same multivitamins.
Major Benefits of BonAyu Multivitamin Strips
There are several benefits of opting for the BonAyu multivitamin strips -
- BonAyu multivitamin strips provide the necessary vitamins faster through the direct absorbing strips.
- Biotin helps in skin, hair, and nails development, while boosting overall health.
- Multivitamin strips don't need to be chewed and can be consumed anytime, making them highly convenient.
- The strips are flavoured, have no added sugar, and are gluten-free, making it more accessible for anyone to receive their essential vitamins.
- Vitamin C is one of the most important sources of collagen in the skin, making it a vital part of a multivitamin.
Who is the product recommended for 
Women and men above the age of 18 years can consume the multivitamin strips, benefitting from the convenience and ease of absorption of the multivitamin strips.
Quality Parameters and Information
Why is BonAyu Multivitamin strip right for you?
- There is no added sugar in the multivitamin strip
- It directly dissolves within seconds without needing water
- It is lactose and gluten free for everyone to consume
- It is free of side-effects that can affect the digestive system
- It is a more portable and convenient form of getting your daily vitamin requirements 
FAQs 
Why should I consume the multivitamin strips for my vitamin needs?
The multivitamin strip solution is perfect for quickly consuming your multivitamin with B12 without requiring to swallow pills or needing water. You can get your required multivitamin for hair and skin through the convenience of a strip, and start improving the quality of your nails, hair, and skin.
When can I take the dissolving strip multivitamin?
You can consume the dissolving strip any time of the day, or post meals. They are designed to be conveniently consumed anytime through the innovative dissolving strip method.
Why is a dissolving strip better than a pill or liquid form of supplementation?
One of the main reasons why dissolving strips are better than alternative methods is that the multivitamins reach the bloodstream directly. The method bypasses the metabolic processes of digestion, giving a quicker release of multivitamins in a safe and convenient manner. The dissolving strips are also of quality formulation, which are blended to align with nourished hair skin and nails.
How many strips should I take per day for my daily requirements?
You should focus on consuming a maximum of two strips a day, which will be enough for your daily requirements. It's important to not chew on the strip and rather let the strip melt on your tongue.
What is the flavour of the BonAyu Multivitamin Strip?
For a delightful tasting experience when consuming your multivitamins, BonAyu has added the Mango flavour. You can add to your regular supplementation plan with the Mango flavoured BonAyu strips.
What's the role of Biotin and healthy hair?
Essentially, Biotin (B7) stimulates the production of keratin in the individual's hair, which improves the rate of follicular development. This stimulates growth, and provides the right environment for hair to regenerate. It is important to include adequate levels of Biotin through diet and supplementation to ensure optimal growth of hair follicles.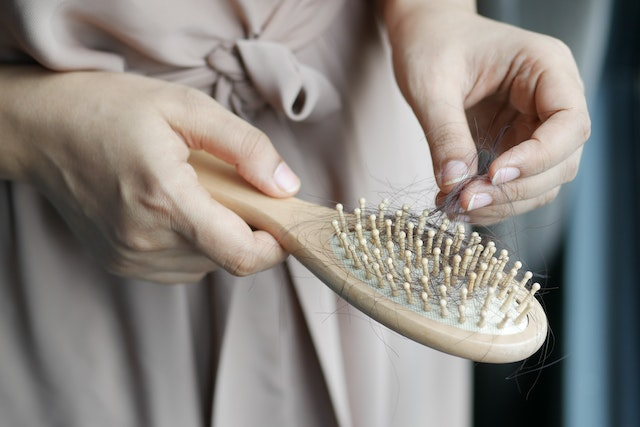 Why do nails become brittle over time?
When your nails are exposed to high moisture and high dryness environments, they can become soft and brittle or hard and brittle. You can reduce your exposure to detergents, nail polish, nail styling, and other applications, to give your nails natural time to heal. You should also ensure that you're getting the right multivitamin tablet strip with B vitamins, iron, and magnesium for healthy nails. A holistic approach is key for improving your nail health over time.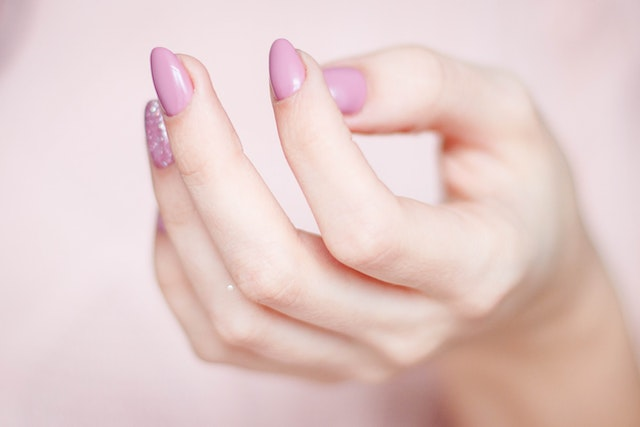 How do I maintain healthy skin?
There are several strategies you can use to ensure that you maintain healthy skin. One of the most important aspects of having healthy skin is to have a well rounded diet. Deficiencies in specific vitamins that strengthen skin health need to be addressed with the right diet.
Vitamins A, C, E, and Biotin are required for healthy skin, as well as Zinc and Selenium. Vitamin B12 mouth dissolving tablets offered by BonAyu contain the right balance of vitamins to help you enhance your skin. You can get the best multivitamin for hair skin and nails in an easy to consume form.
You should also focus on moisturizing regularly and using organic soaps when bathing to reduce the corrosive impact of harmful chemicals. Consulting with a skin specialist about your unique skin type will also help significantly.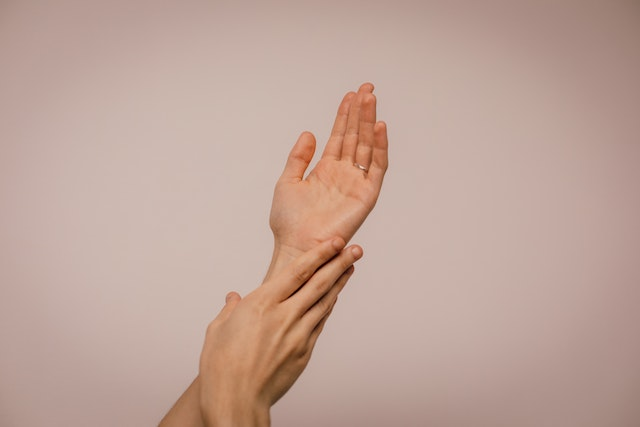 What vitamins and minerals are involved in maintaining healthy hair and nails?
You need to ensure that you are getting a healthy balance of vitamins A, B, C, D, and E, along with Biotin for better hair and nails. The best way to ensure that you're getting the right vitamins and minerals is to buy a complete multivitamin for hair and skin. This should give you the right nutrients for a healthier approach to improving your hair, skin, and nails.
What are the best ways of improving hair skin and nail health?
It is important to focus on diet and nutrition as the cornerstones of your hair, skin, and nail health. By diversifying your diet plan, you can ensure that you're getting the right nutrients from your diet. You need the right balance of vitamins A, E and D, along with iron and magnesium from different fruits and vegetables for holistic health improvement.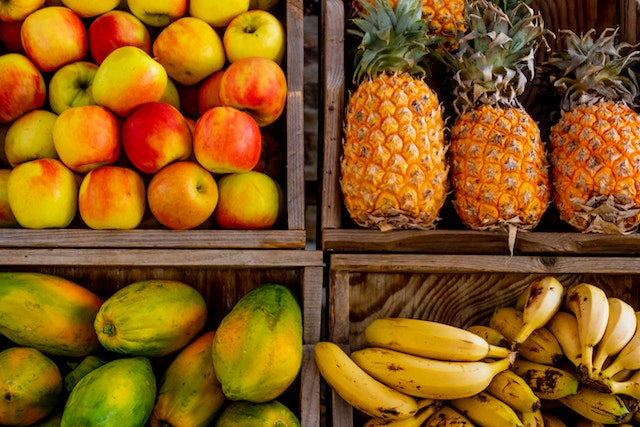 How do I get the best multivitamin price in India?
The best way to buy multivitamin with B12 is to get it through MyDiagnostics. You can buy multivitamin for hair and skin through the easy to dissolve and quick consume strip mode. The vitamin B12 mouth dissolving tablets allow for faster consumption through direct delivery, with no added sugar. You can get the best price for multivitamin through our platform as well.
How do I contact MyDiagnostics in India for hair skin nails multivitamins?
You can easily call us at +9108047166161 if you have any questions about your hair skin and nails multivitamin package. You can also call us to track your order, delivery time, how to consume, etc. on WhatsApp and direct call.