MyDiagnostics (NABL, ISO Lab)
Premium Food Intolerance Test (IgG test based)
Dairy (9)
Egg White

Casein

Sheep Milk

Goat Milk

Egg Yolk

Buffalo Milk

Alpha-Lactalbumin

Cows Milk

Beta-Lactoglobulin
Fish (38)
Alga Espaguette

Alga Spirulina

Anchovy Barnacle

Bass

Carp

Caviar

Clam

Cockle

Cod

Crab

Cuttlefish Dorado

Sea Bream

Sardine

Scallop

Sole

Squid

Swordfish

Trout

Tuna

Turbot

Winkle

Alga Wakame

Eel

Haddock

Hake

Herring

Lobster

Mackerel

Monkfish

Mussel

Octopus

Oyster

Perch

Pike

Plaice

Razor

Clam

Salmon
Fruits (38)
Apple

Apricot

Avocado

Banana

Blackberry

Blackcurrant

Blueberry

Cherry

Cranberry

Date

Fig

Grape

Grapefruit

Guava

Kiwi

Lemon

lime

Lychee

Mango

Melon (honeydew)

Mulberry

Nectarine

Olive

Orange

Papaya

Peach

Pear

Pineapple

Pomegranate

Plum

Raisin

Raspberry

Redcurrant

Rhubarb

Strawberry

Tangerine

Tomato

Watermelon
Spices (30)
Aniseed

Basil

Bay Leaf

Camomile

Cayenne

Cinnamon

Clove

Coriander Leaf

Cumin

Dillogarlic

Ginger

Aloe Vera

Ginkgo

Ginseng

Hops

Liquorice

Marjoram

Mint

Mustard

Seed

Nettle

Nutmeg

Parsley

Peppermint

Red Chilli

Rosemary

Saffron

Sage

Tarragon

Thyme

Vanilla
Meat (16)
Beef Billy

Goat

Chicken

Duck

Horse

Lamb

Ostrich Box

Partridge Pork

Quail Rabbit

Turkey

Veal

Venison

Wild Boar
Vegetables (39)
Amaranth

Artichoke

Asparagus

Aubergine

Bean (broad)

Bean (green)

Bean (red Kidney)

Bean (white Haricot)

Beetroot

Broccoli

Brussel

Sprout

Cabbage

Cabbage (red)

Caper

Carrot

Cauliflower

Celery

Chard

Chickpea

Chicory

Cucumber

Fennel (leaf)

Gourd (squash)

Leek

Lentil

Lettuce

Marrow

Onion

Pea

Potato

Radish

Rocket

Shallot

Soybean

Spinach

Sweet Potato

Turnip

Watercress



Yuca
Nuts (11)
Almond

Cashew

Nut

Brazil

Nut

Coconut

Hazelnut

Macadamia Nut

Peanut

Pine

Nut Pistachio

Tiger Nut

Walnut
Cereals (19)
Buckwheat

Couscous

Durum

Wheat

Flax Seed

Millet

Oat

Polenta

Quinoa

Rice

Rye Flour

Spelt

Transglutaminase

Wheat

Bran

Barley

Corn (maize)

Gliadin Malt

Wheat

Aloe Vera

Ginger

Aloe Vera
Miscellaneous (17)
Agar Agar

Cane Sugar

Carob

Chestnut

Cocoa

Bean

Coffee

Cola

Nut

Honey

Mushroom

Rapeseed

Sesame Seed

Sunflower Seed

Tapioca Tea (black)

Tea (green)

Yeast (baker's)

Yeast (brewer's)
5% add-on discount for 2 or more tests
Turn Around Time:
3 to 5 Days
Recommended for:
All ages
About the IgG Test - Food Intolerance
Several people exhibit chronic food sensitivity and intolerance to specific food groups. While the immediate effects of IgE- mediated food allergy, can be seen, IgG - mediated food intolerance reactions may take several days to appear.
Symptoms include lethargy, weight gain, dermatitis, arthritis, migraines and irritable bowel syndrome (IBS).
Controlled removal of the suspect foods from the patient's diet can in many cases, rapidly improve their condition.
Fully quantitative results are generated for every patient tested. Results are presented in personalized food reports which identify the precise IgG antibody level for every food item selected.
Reports are concise, colour- coded and grouped according to food reactivity or food groups, allowing health professionals to easily identify 'problem' foods.
It is ideal to test for immunoglobulins IgA IgG IgM to get a comprehensive test profile for your body.
You can get our Premium Food Intolerance Blood Test across major cities in India. Our testing coverage includes Bangalore, Hyderabad, Chennai, Mumbai, Pune, Ahmedabad, Delhi, Gurgaon, Noida, Ghaziabad, Faridabad, Jaipur, Lucknow, Kolkata, and Chandigarh. You can easily order an at-home test in these cities and get your report delivered directly to your email address. 
Food Intolerance v/s Food Allergy 
Food allergies trigger the immune system, while food intolerance does not. Some people suffer digestive problems after eating certain foods, even though their immune system has not reacted – there is no histamine response.
Foods most commonly associated with food intolerance include dairy products, grains that contain gluten, and foods that cause intestinal gas build up, such as beans and cabbage. In the event that you are experiencing chronic intolerance, it is best to get tested for immunoglobulin G.
https://www.mayoclinic.org/diseases-conditions/food-allergy/expert-answers/food-allergy/faq-20058538
Why am I suddenly intolerant to my favourite foods 
A food intolerance occurs when your body mistakes a harmless food protein as a threat and produces IgG antibodies – which can result in inflammation and discomfort in a variety of different ways – something has to have changed in your body to now consider this food to be a threat. This could be due to anything from contracting an infection, stress/anxiety, certain medications such as antibiotics, toxins, modified food proteins etc 
How to get on a path to recovery ?
Know your intolerance profile 
Take out all the food that are in RED category
Systematically build your gut 
Re-introduce troubled food slowly 
What is food intolerance?
Food intolerance occurs when a person faces difficulty digesting certain food items. These food articles might cause an unpleasant physiological reaction to them. The presence of food intolerances can impact the physiological condition of the individual depending on the severity of the problem.
What are the symptoms of food intolerance?
You can get some of the preliminary symptoms of food intolerance during the early stages of forming a food allergy. These symptoms can be detected with the right tests to understand whether you have a complex food allergy or not. The digestive system may need time to heal from a food allergy, which is why getting testing and eliminating those foods can help significantly.
You may feel drowsy after meals, experience chronic stomach pain, tightening in the sides, constant feeling of gas, bloating, and other digestive health issues. Food intolerance is a complex internal issue that can be solved with the right nutrition, diet, and medication. Treatment can also help in resolving underlying issues.
What's the difference between food intolerance and allergy?
There are several key differences between a food intolerance and an allergy, which can help you determine whether you have them. A food allergy has serious symptoms and complications that can arise as a result of constant exposure to the allergen. E.g., someone with a peanut allergy may need emergency medical treatment when exposed.
A food intolerance is a gastric issue that creates an immune response, with symptoms that aren't as severe as a food allergy. You can feel bloating, gas, stomach pain, and other relevant stomach issues which can be due to irritable bowel, absence of digestive enzymes, and other issues.
What causes food intolerance in the body?
Food intolerance can be caused due to various reasons - 
Absence of crucial digestive enzymes

Irritable Bowel Syndrome (IBS)

Celiac Disease

Psychological factors
And many more
What are the types of food intolerances that can emerge in the body?
There are several food categories that one may be intolerant to. Your immune system may be triggered depending on what foods you may have consumed. Antibodies are generated when you consume foods that you are intolerant to which is why they can be tested by the way of a blood test. You should consult with your doctor if you are experiencing discomfort when consuming these food groups.
Some individuals also experience an immuno-response in the blood due to long term Covid 19 complications as well. In this case, further testing is required along with medication to treat the condition.
Forms of dairy, including milk, cheese, etc.

Fish, any other seafood options.

Fruits and vegetables, depending on different types.

Nuts, such as pecans, almonds, cashews,

Various other miscellaneous foods, such as honey, mushrooms, seeds, etc.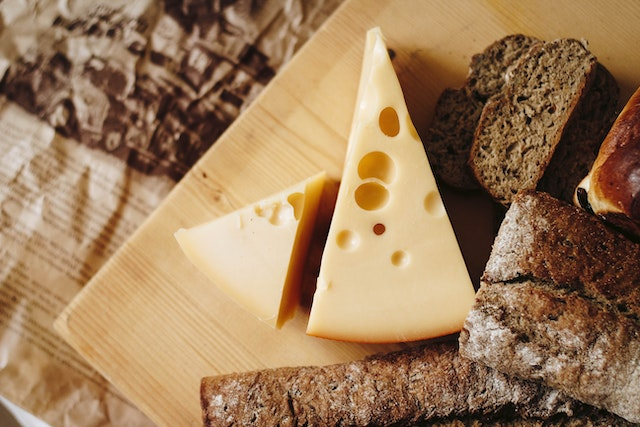 If you think that you may have a food intolerance issue or a food allergy, then you should get tested immediately. The right way ahead is to get a complete food intolerance test. You can buy a food allergy or food intolerance test in India through MyDiagnostics. You can get comprehensive information on what allergies you may have, and eliminate them individually while using the right substitutes.
Why should I get a Food Intolerance Test Done?
Getting a food intolerance test done is one of the most important ways through which you can determine your core allergies and digestive issues. Your core intolerances and allergies can create several core symptoms that may need further analysis to be done.
You can also get to know more about why you are experiencing bloating, gas, and other common digestive symptoms. Through the analysis of the foods consumed, you can get a better idea of what foods you should avoid to help in easing your symptoms.
A food intolerance test can also help in alleviating many of the secondary symptoms as well. You may experience chronic pain, joint issues, problems with energy, etc., which can be resolved with the right changes in your diet.
Your overall energy levels can also improve when you get a food intolerance test done. The intolerance test results can help in bringing more light towards why you are experiencing these symptoms. You can also get further testing done to check for more specific immune reaction reasons.
How do I change my Diet according to the Intolerances?
You can change your dietary intake of the intolerance foods long-term, while also understanding what to eat when dining outdoors. You can also become more mindful of the types of foods that you should avoid, especially when they are added into salads, snacks, drinks, etc.
You can also start to introduce more prebiotics and supplements, to help in boosting your digestive function output. These foods can help in boosting your digestive function and improving your overall metabolic health.
The best approach is to continuously get a food allergy or intolerance test done regularly, which can help in giving you more information about your core diet profile. This can also aid in providing more insight into what foods are causing or not causing a reaction.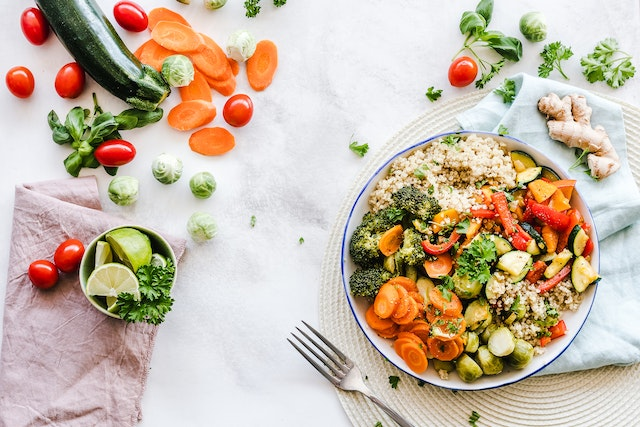 How much does a food intolerance test cost in India?
You can buy food allergy test in India at INR 6750 from MyDiagnostics. You can get the best price for food intolerance test in India when you buy from MyDiagnostics. The test covers 217 potential allergens, giving you a complete profile of your intolerances in a scientific report.
If you have a food allergy or you have a food intolerance to any of the 217 common allergens, then you it can be detected through the blood test report. Your report is also generated within 3-5 days, giving you complete access to all food items that you should avoid.
How to read igg allergy test results?
The optimal range of IgG for adults is 6.0 - 16.0g/L. If your levels are outside of the IgG normal range then it is best to consult with a doctor immediately.
Can food intolerance be tested from 
sample of the person's 

hair?

A food intolerance test identifies IgG antibodies produced in response to a specific food, a blood antibody testing can detect both food allergy and intolerance. Hair sample testing although available but there is no sufficient proof on the accuracy of the results.
What is the IgG food intolerance test?
Our body produces IgG antibodies in response to a specific food item when we might be intolerant/sensitive to it. A food intolerance test measures these antibody levels for 217 food varieties to determine what food groups you may be intolerant to.
The premium immunoglobulin test measures levels of antibodies type IgG. Elevated levels can be a sign of intolerance, which can cause distress and disease. Studies indicate that IgG testing can be an effective diagnostic method for food intolerances. 
Food intolerance testing

detects

antibodies

like

IgG

to determine if a person is

sensitive

or

intolerant

to certain

foods

due to lack of

digestive

enzymes or other conditions like

metabolic diseases, Irritable bowel syndrome, or celiac disease

.

Food intolerance

cannot be easily differentiated from a

food allergy

and hence a

food intolerance testing

can help individuals with

symptoms of sensitivity

to

eliminate specific foods

from their

diet

.
Eliminating intolerant foods

is essential to avoid facing the risk of health conditions like

obesity, irritable bowel syndrome, poor gut health

,and Crohn's disease.

The best nutrition

diet

plans for weight management and fitness might not work for individuals with underlying

food allergies or food intolerance.

For those facing

symptoms

like

constipation,

bloating, stomach pain, diarrhea, skin rashes and itching.
Fasting is not required before this test.

It should be noted that alcohol should not be consumed 24-48 hours prior.