MyDiagnostics (NABL, ISO Lab)
Comprehensive Cancer Screening (Male) - Cancer Detection Test in Pune
BlOOD MARKERS (20)

To help diagnose certain cancers of the liver, testicles, or ovaries

CEA is normally present at very low levels in the blood but may be elevated with certain types of cancer. Originally, it was thought that CEA was a specific marker for colon cancer, but further study has shown that an increase in CEA may be seen in a wide variety of other cancers.

To screen men for prostate cancer​

To help diagnose gestational trophoblastic disease or germ cell tumors

CA 15-3, is a tumor marker for many types of cancer, most notably breast cancer. It is a protein that is produced by normal breast cells. In many people with cancerous breast tumors, there is an increased production of CA 15-3 and the related cancer antigen 27.29. CA 15-3 does not cause cancer; rather, it is shed by the tumor cells and enters the blood

To help diagnose and monitor C-cell hyperplasia and medullary thyroid cancer; to screen those at risk for multiple endocrine neoplasia type 2 (MEN 2)

To monitor treatment of thyroid cancer and to detect recurrence

​​to aid in the diagnosis of pancreatic cancer​

This common blood test measures the amount of various types of blood cells in a sample of your blood. Blood cancers may be detected using this test if too many or too few of a type of blood cell or abnormal cells are found

STOOL MARKERS (4)

Strong indicator for Colorectal Cancer

URINE MARKERS (4)

Abnormal/ unwanted cells present in urine indicate the early cancer
Sample Requried:
Blood, Stool, Urine
Turn Around Time:
48 - 72 Hours
Test Type - Blood, Stool, Urine
Test Mode - At Home
What's included
Laboratory Report
Free Home sample collection
Doctor review and overview
Turn Around Time

:

3

days
About the Comprehensive Cancer Screening Test in Pune
The comprehensive screening test for cancer provides extensive insights on the risk factors associated with different types of cancer. Breast cancer, prostate cancer, liver cancer, and other forms of the disease require screening tests to determine likelihood, stage, and risk of spreading.
The Comprehensive Cancer Screening Test in Pune tests for elevated levels such as for AFP, CEA, PSA, HGC, occult blood, and CA 15.3. This provides greater detail on risk of cancer in the body, across different types and stages, allowing you to take precautionary measures immediately. Monitoring and likelihood of recurrence or spreading can also be tracked with a comprehensive cancer detection test in Pune.
It is important to get a complete cancer screening performed if you are at a higher risk factor for certain types of cancers due to lifestyle, family history, prior cases, etc. The cancer detection screening test Pune package provides detection through blood & urine across 25 cancer parameters. You can also receive your cancer test Pune test results within 48-72 hours, allowing you to take action immediately.
Screening Parameters for Cancer Risk
The following screening parameters can be tested within the cancer test Pune package.
Blood markers
AFP, CEA, PSA, HGC, CA15.3, Calcitonin, Thyroglobulin, CA19.9, & CBC
Stool markers
Occult blood markers
Urine Markers
Urine R/M

Quality Testing & Analysis of Cancer screening test
Quality assurance is done at 3 levels
Sample collection from home using one time sealed QR coded sterile kits and transportation to the lab including the temperature condition requirements

Sample acceptance and QC at the lab

Sample run at the NABL/CAP/ISO certified labs
How does a blood test check for cancer risk in the body?
Blood test markers measure elevated levels of specific parameters within the body through a blood test. E.g. out of range AFP and PSA levels can indicate the presence of prostate cancer in the body. You can get a medical test done for further analysis to review your risk of cancer post-analysis.
While chest X-rays can be done for screening against infections, it is best to get a blood test done for cancer screening. You can get a report generated within a few days, with all rights reserved and complete privacy in report sharing via email.
What is chemotherapy for cancer treatment?
Chemotherapy, in a general medical definition, is the administration of medication for the treatment of cancer by targeting fast-growing cancer cells in the body. It prevents the cancer cells from multiplying, thereby controlling the spread of the disease to other parts of the body. It can be used as a primary treatment option, and carries side-effects that can be experienced by the individual.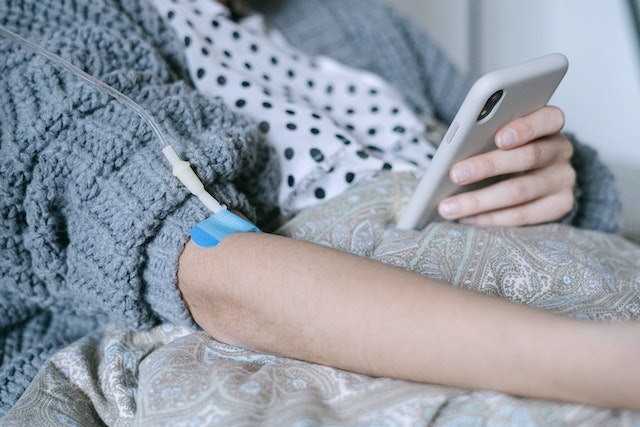 The complete cancer screening test cost in Pune is INR 7000 for 25 parameters. giving you comprehensive analysis of your cancer risk. You can test for blood, liver, prostate, thyroid, pancreatic, and other forms of cancers within this comprehensive assessment. The cancer screening tests for males is also assured of quality analysis through NABL certified laboratory testing with an at-home option.
What is the contact number for MyDiagnostics for cancer test in Pune?
You can reach out to us to discuss your cancer screening Pune test at +9108047166161 anytime.
For people with

family history of cancer

- lung, testicles, prostrate, germ-cell, colorectal, pancreatic, liver, thyroid etc proactive screening of common cancer is recommended
If you have a

high risk of cancer

e.g.

smoking, toxins exposure

etc, adding the cancer screening is a way to ensure that you stay ahead of cancer
For people who want to screen for

recurrence of cancer

or during the treatment for monitoring
Early detection

and screening is the key to staying ahead of cancer

When cancers are small or in an early stage, it can show up in blood, urine or stool sample

A positive test doesn't mean one has cancer, and a negative test doesn't rule out the disease. Doctors reviews the report and provides recommendation
10-12 hrs of fasting is essential. During the fast you can drink water
Morning first urine and stool sample to be collected
Please do not consume