MyDiagnostics
Customize Your Test - Choose and Book Blood Test Online in Jaipur
About the Create Your Own Customized Package in Jaipur
Through the innovative delivery mechanism of self package test creation, MyDiagnostics empowers you to design your own health checkup package through the select and book model. You can choose from a range of lab tests to book, and find the right sets of tests that you want to opt for.
MyDiagnostics enables you to book blood test online and receive the kit directly at your address. Through the home test model, you can get a wide range of assessments performed via blood samples. You can create a combinations of tests, such as lipid profiles, H Pylori, and mineral panel, if you are looking to specifically rule out certain ailments.
You can also use the create your own test model if you want to test for specific panels regularly. Your selections may not be available in a predesigned model, which is why you can choose multiple tests and repeat the package selection each time. You can easily book blood test online in Jaipur through MyDiagnostics, and have your sample tested in an NABL certified laboratory.
If your doctor has also advised you to track very specific parameters, such as cortisol, prolactin, thyroid, and electrolytes, then instead of going for multiple tests you can combine them into one package. This makes it that much more convenient to get tested and share your report with your doctor within a shorter turnaround time. You can also add more tests to your package, and share the results with ease.
The Benefits of Choosing Your Own Test Package
Selecting your customized health test package makes it more convenient and flexible to assess core health parameters. If you want to track your cholesterol, hair toxins, thyroid, and inflammation, you can design your own test to facilitate the analysis.
You can also select a handful of parameters within testing categories. E.g., if you want to only track Calcium & Zinc within the minerals category, and Vitamin A & K within the vitamins category, you can do so with ease. You can consult with your doctor in Jaipur about the high priority levels you need to track and create your own package.
The customized selection approach is also cost saving when repeat testing. You can opt for your own style of package rather than take multiple tests to ensure that you can track the levels you want. E.g., blood work tests may not include toxicity testing, and full health checkups may not have inflammation markers. You can ensure that you are completely covered with your own testing package.

Quality Testing & Analysis of Customized Health Tests
Quality assurance is done at 3 levels
Sample collection from home using one time sealed QR coded sterile kits and transportation to the lab including the temperature condition requirements

Sample acceptance and QC at the lab

Sample run at the NABL/CAP/ISO certified labs
How do I select the right sets of tests for my health test package?
When selecting the right lab test and looking for the right test to book, a preliminary factor is parameter tracking. You can choose which sets of parameters are most important for your health tracking, and add them to the package kit. If you are tracking specific markers for chronic medical conditions, then you can prioritize them as well.
In the event that you do not want that specific test, you can deselect it from the checklist and choose another one. Home sample collection will apply to all tests and reports will be shared directly via email, making this a highly convenient option. This makes it easy to choose the tests you want and remove the ones you don't want to track.
What tests should I add for preventative health screening?
For preventative screening, you should focus on the essentials of testing parameters. Vitamins, minerals, hormones, blood work, and lipid profile should provide extensive information on your overall health markers.
You can also add blood tests for thyroid and inflammation markers if you have a family history of the condition. If you have previously dealt with digestive problems, then adding tests for stool and urine can also be valuable from a screening perspective. Screening tests can also change over time, allowing you to select the ones that are right for you.
The best health tests in Jaipur are the ones that can be ordered at home and are extensive by design. The cost of health test when customizing will also depend on the types of tests you opt for. You can design multiple types of screening tests for yourself and your loved ones, so that your family is completely covered.
What tests should senior citizens get as a regular checkup?
There are several tests that senior citizens should focus on when getting a regular checkup.
Complete blood count (CBC) - The CBC test is one of the most important tests to select for senior citizens. The test can be added to the final package and provide vital insights on the overall bloodwork.
Fasting glucose - Diabetes and secondary health problems caused by glucose issues can be tracked with an energy & metabolism test. Senior citizens can remain protected from medical conditions that emerge as a result of problems with insulin.
Lipid profile - Senior citizens that are experiencing issues with weight management, energy levels, and vitality need the lipid profile test as a part of their regular checkup.
Vitamin & mineral profile - Analysing your vitamin & mineral health profile is vital for wellbeing and optimal organ functioning. Senior citizens need to track their vitamin and mineral levels, such as Vitamin D, B12, and C to ensure protection from chronic illnesses.
Advanced cardiac test - Advanced cardiac blood tests can help find heart health issues through comprehensive analysis of key markers. Senior citizens need cardiac testing as maintaining a strong cardiovascular system is critical for longevity.
Stool tests - A range of stool culture, stomach infection, and digestive health tests can be performed as preventative measures for senior citizens. Maintaining optimal digestive health is key to longevity.
What blood tests should I add if I want to track high blood pressure?
For high blood pressure, cholesterol, cardiac health tests, CBC, blood glucose, creatinine, and kidney health tests should be included to track the condition. Your blood test levels can provide in-depth insight to doctors as well as caregivers for managing the condition. High blood pressure test in Jaipur can be included through the MyDiagnostics create your own package option.
What tests should I add to check for thyroid?
Including the thyroid profile and thyroid antibody test will be key for checking thyroid levels. You should also get tested for your thyroid levels regularly to track your levels over time. A thyroid test in Jaipur can be added within the customized panel package.
What is included in the lipid profile?
A lipid test in Jaipur consists of cholesterol, triglycerides, HDL, LDL, and essential ratios. You can also add mineral & vitamin testing to the lipid profile to get a secondary view at your body's nutrient absorption abilities.
What are the most important electrolytes to track?
From a testing perspective, the most important electrolytes you should track are Sodium, Potassium, and Chloride. These can help you understand key root causes of underlying symptoms you may be experiencing. You can get an electrolyte test in Jaipur through MyDiagnostics via the create your own test model.
What are the urine and stool tests available in the selection?
A range of urine and stool tests are available in Jaipur through MyDiagnostics.
Stool Tests
Stool culture examinations are available for parasites, bacteria, and fungal infections so that you can remain protected from escalating gut health issues. You can also test for H Pylori in Jaipur through MyDiagnostics via the at-home sample collection model.
Urine Tests
Urine routine tests and urine culture tests can be performed through the at-home model. You can select these tests within the create your own package offering and add them to existing testing options.
How can I improve my overall health markers?
It is important to get the right lab tests done to get first hand information about what areas you can focus on health wise. Health checkups are key to longevity and healthy living, which is why getting regular tests done is essential to improving health markers. You can get the right blood tests at your home through the convenient home sample collection option, and get fully tested.
You need to make the right modifications in your diet, lifestyle, and stress levels, so that you can improve your health markers through a multifaceted approach. With the right analysis of your current routine, you can make the right changes that can elevate your health levels. Whether you have high sugar, blood pressure, or cholesterol problems, you can use diet, medication, and lifestyle strategies to improve core markers.
Exercise is key as well, as you need to have the right approach to an active lifestyle. From walking to yoga, there are several forms of exercises that you can opt for that work within your lifestyle. By remaining active, you can boost your metabolism, improve muscle strength, and increase circulation.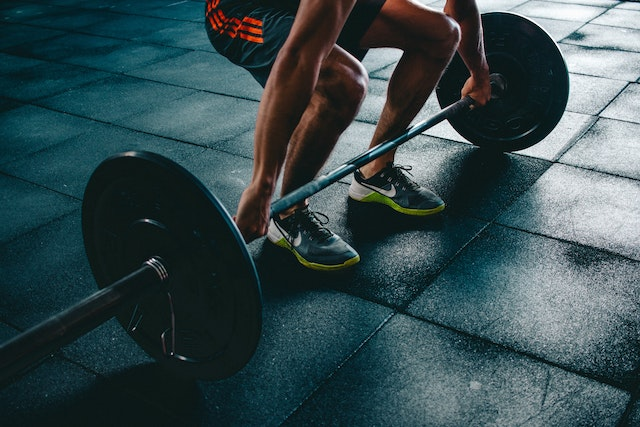 What is the cost of the Customized Health Test in Jaipur?
You can book blood test at home in Jaipur based on your selections on the menu above. By clicking and verifying at the bottom of the list, you can see the final test package cost. The final cost will depend on how many tests you've selected, as for some tests you can choose the entire category by default.
E.g., a Jaipur based blood test for kidney, pancreas, electrolytes, Calcium, & Phosphorous, will cost INR 2100. This includes email reporting and testing in an NABL certified laboratory. You can book comprehensive home diagnostic tests in Jaipur through the platform, and benefit from the at-home sample collection option available.

How do I contact MyDiagnostics for the Customized Health Test in Jaipur?
You can reach out to us at +9108047166161 for any questions about the health checkup in Jaipur

You can select any number of tests and gain clarity on the levels that are a priority for your health checkup.
This test is right for anyone looking to perform a customized testing package.

It is also ideal for anyone recovering from an illness looking to track specific levels.

Those dealing with a chronic condition can also keep a track of relevant levels.
Fasting for 12 hours before the test may be required based on the test selected.

Do refrain from heavy exercises and alcohol use prior to testing.