MyDiagnostics (NABL, CAP, ISO Lab)
Total Health Essentials - Full Body Checkup at home
BLOOD GLUCOSE REGULATION (3)
Glucose, fasting

Hemoglobin A1C

Insulin, Fasting
LIPIDS (8)
Cholesterol, Total

Triglycerides

LDL Cholesterol

HDL Cholesterol

VLDL Cholesterol

Cholesterol/HDL Ratio

Triglycerides/HDL Ratio

LDL/HDL Ratio
VITAMINS & MINERALS (4)
Vitamin D (25-OH)

Vitamin B12

Calcium

Phosphorous
IRON MARKERS (4)
Iron, Serum

Ferritin

Total Iron Binding Capacity (TIBC)

% Transferrin Saturation
ELECTROLYTES (4)
Sodium

Potassium

Chloride

Sodium/Potassium Ratio
KIDNEY FUNCTION (4)
BUN

Creatinine

BUN/Creatinine Ratio

Uric Acid
LIVER FUNCTION (11)
Alkaline Phosphatase

AST (SGOT)

ALT (SGPT)

Bilirubin Total

Bilirubin Direct

Bilirubin Indirect

GGT

Protein, Total

Albumin

Globulin, Total

Albumin/Globulin Ratio
ADRENAL HORMONES (2)
Testosterone, Total

Estradiol/Oestrogen
BLOOD HEALTH (14)
RBC

Hemoglobin

Hematocrit

MCV

MCH

MCHC

Platelets

RDW

Total WBC

Neutrophils

Lymphocytes

Monocytes

Eosiniphils

Basophils
Get additional 5% off on booking for 2 or more packages
Turn Around Time:
24 - 48 Hours
Fasting Time:
10 - 12 Hours
Other Instructions:
No Alcohol Intake 24 - 48 Hours Before The Test
Recommended for:
18+ Years, Essential Health Checks
About the Total Health - Essentials 
This full body checkup at home package detects 60 health parameters for overall screening to prevent disease onset, track symptoms, improve wellbeing, and enhance lifespan. It is a full body health check offering that covers heart, kidney and liver functions, CBC, thyroid and lipid profile, vitamins, proteins and minerals.
Energy & Metabolism 
Metabolism is your body's way of chemically processing sugar and fat for use throughout the body as energy. An optimal metabolism supports healthy weight control and energy levels, while a dysfunctional metabolism can lead to undesired fluctuations in weight and fatigue or decrease in Vitality

HbA1c & Fasting Insulin –Chief source of energy for the body which if elevated slows down fat loss and is also a risk for diabetes

Cholesterol & Lipids – An essential fat that serves many vital functions such as energy creation and metabolism.  It is the principal building block of many of our hormones including estrogen, testosterone etc and also plays a vital role in Vit D production. 
Thyroid Function – Overall measure of thyroid stimulation affecting metabolism, energy, weight and temperature control 
Sex Hormones
Testosterone is a hormone important for both men and women that regulates your sex drive (libido), muscle mass, fertility, and mood.
Estradiol  it's vital to maintain an optimised ratio of Testosterone and Estrogen for male health. Symptoms like fatigue, excess fat around your waist and belly, bone loss, lack of sex drive, anxiety, irritability, and depression are when your body is not producing enough Estrogen
Essential Vitamins 
Optimal levels of Vitamins D and B12 plays a very important role in strengthening your immune systems and cell repair. 
Essential Minerals

Phosphorous & Calcium keeps the immune system strong, helps heal wounds, and supports sex drive.

Iron Status 
Iron is needed by the immune system and the body uses the free radical action of iron to attack some pathogens. Iron helps the immune system in another way by enhancing the ability of white blood cells to engulf and kill bacteria.
Ferritin is Oxygen-carrying capacity of the blood is essential for endurance exercise as well as for normal function of the nervous, behavioural, and immune systems.

Inflammation 
CRP helps to diagnose conditions associated with acute and chronic inflammation including infections and autoimmune disorders. Inflammation accelerates ageing and decreases vitality  
Proteins 
Albumin/Globulin/Total Protein Main carrier proteins in the blood and binds to key substances such as free fatty acids, testosterone and essential nutrient
Organ Health 
The liver is a vital organ and some of the primary functions include metabolism of fat, proteins & carbs, blood detoxification & purification, storage of glycogen and micronutrients. Hence liver is  important for energy regulation, metabolism and immunity. It also metabolizes drugs and regulates body cholesterol.
Kidney function/Liver function As athletes takes nutritional supplements its important to monitor the impact it may have on organs. 
Health Risks Indicators 
Cardiac Risk 

Nutritional Deficiency Risk 

Diabetes Risk

Hormone Deficiency  
About the Quality
Quality assurance is done at 3 levels 
Sample collection from home using

one time sealed QR coded sterile kits

and transportation to the lab including the temperature condition requirements 
Sample acceptance and QC at the lab 
Sample run at the NABL/CAP/ISO certified labs  
What does preventive 

full body 

health checkup mean?
Health checkup packages are designed to test multiple markers and levels in the body in a multi-test format. This ensures that you are able to detect preliminary risk factors earlier, as well as target specific parameters quicker.
You can avoid risk escalation when it comes to certain health issues, with a preventative home sample collection based test. From a thyroid profile to a mineral level analysis, you can get comprehensive insights on multiple parameters easily.
How often do you need a health check up?
Based on several factors, such as age, pre-existing condition, diagnosis, and doctor recommendation, the need for a full body check up can vary. On average, it is recommended to get a full body health checkup performed twice a year, but that benchmark can shift if you are older or are travelling frequently. You should search for a full body checkup near me online to find the right comprehensive health checkup packages.
What symptoms should I be careful of?
It is best to be mindful of key symptoms that should not be left unattended. You can get a complete health check up at home done with a smart report of your levels shared via email.
Gastric issues and bloating
If you are experiencing issues with digestive health, such as bloating, gas, or nausea, then it is important to get a full body done to test organ health. You should also get your GI checked with a digestive health test.
Chronic joint pain/swelling
Chronic swelling or pain in joints can be a strong sign of deficiencies, early onset of arthritis, or other diseases. You can search for a complete body checkup near me and determine the right test kit for you.
Difficulty with focus and energy
Issues with metabolic health, energy, vitality, and focus can be connected with secondary health conditions. Suboptimal organ health, deficiencies in vitamins and minerals, and hormonal profile issues, can contribute significantly to energy dysregulation.
Heart palpitations
Sudden pain in the chest, heart palpitations, and dizziness should not be ignored, especially when experiencing these problems when sitting up or down. Your body can be manifesting these symptoms as a result of heart health issues.
Chronic hair loss
Deficiencies in Vitamin B12, hormonal imbalances, and stress can contribute to hair loss. You should find a full body checkup at home and get tested immediately.
What risk factors are important to keep in mind for optimal health?
While there are many risk factors that are disease specific, you should be mindful of several factors that can impact complete body health as well. Age is a critical risk factor that should be accounted for when measuring levels. Your overall blood work and levels, can also be risk factors for several diseases. Pre-existing conditions and family history of disease can also be a key risk factor for critical symptoms.
How do I improve my full body health?
You can improve your health factors, by focusing on foundational parameters such as diet, exercise, sleep, and stress. You should also check if you are deficient in any vitamins or minerals, and your overall blood health. If you are still experiencing chronic issues and symptoms then visiting a doctor is the best strategy.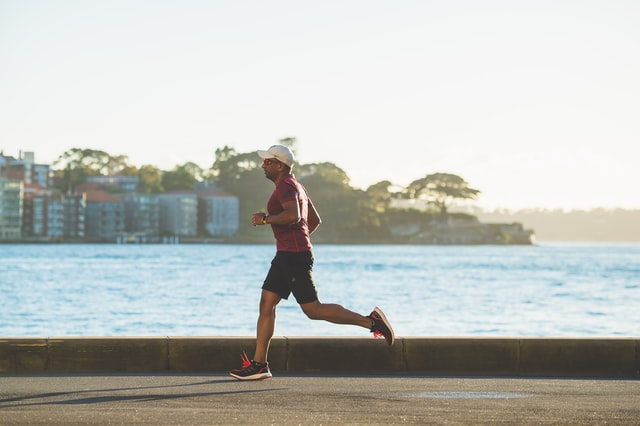 Can I check if my thyroid is fine in a full body checkup?
Yes, thyroid testing is a part of the MyDiagnostics full body checkup package. The full body checkup cost is INR 2800 after discount.
Why is blood health important to test?
Several diseases, issues, and symptoms are connected with blood health, with bloodwork providing direct insights into key problems. Key diseases, such as diabetes, cancer, heart disease, inflammation, and infections can be tested with blood health. Blood health monitoring is also a preliminary test that doctors recommend when you are experiencing chronic sickness, nausea, joint pain, etc.
Can I claim preventive health checkup?
A medical insurance policy allows one to have tax deduction under section 80D of Income Tax Act for any expenses incurred for preventive health checkups.
How to get a health checkup at home?
MyDiagnostics offers home - based sample collection. Once you book a test through our website a phlebotomist will visit your home at your convenient time slot to collect the sample. Reports will be delivered to you on your email id.
What is the cost of a health checkup in India?
The full body checkup price is INR 2800, and the kit is directly delivered to your address. You can also chat with us via WhatsApp to track your order, ask questions, or to discuss discount information.
How do I find the best prices of health checkup packages online?
When searching for a health check up near me online, you can opt for MyDiagnostics.in. Our platform offers innovative health packages to test for a range of symptoms, levels, and conditions. Our convenient home testing solution keeps results secure and private, with complete sample QC and faster reports through email.
Everyone needs a full body health checkup to take better control of one's health as unhealthy lifestyle has increased medical conditions related to heart, kidney, liver, and hormones.
Recommended as a part of preventive health checkup for those who have a family history of hypertension, diabetes, cholesterol or heart disease.
No alcohol intake 24-48 hours prior to testing.

Fasting time of 10-12 hours is required.

Follow all instructions mentioned in the testing kit.