MyDiagnostics (NABL, ISO Lab)
Health Screen - Basic in Faridabad
Cholesterol, Total
Triglycerides
LDL Cholesterol
HDL Cholesterol
VLDL Cholesterol
Cholesterol/HDL Ratio
Non-HDL Cholesterol
LDL/HDL Ratio
BUN
Creatinine
BUN/Creatinine Ratio
Uric Acid
eGFR
Calcium
RBC
Haemoglobin
Hematocrit
MCV
MCH
MCHC
Platelets
RDW
Total WBC
Neutrophils
Lymphocytes
Monocytes
Eosinophils
Basophils
Peripheral Blood Smear
Test Type - Blood

Test Mode - At Home
Turn Around Time - 24 hours
Fasting Required - Yes
About the Health Screening Basic Test in Faridabad
The health screening test in Faridabad is a preliminary examination of vital health markers, that everyone should opt for regularly. Screening tests are essential for reviewing core health parameters, especially for those who may be at high risk for heart disease, blood pressure problems, cholesterol issues, etc.
The check-up online health test in Faridabad is also ideal for anyone with a family history of health issues, such as heart disease, cholesterol, diabetes, etc. Through the health screening report you can take the necessary precautions and preventative measures to ensure that you are protected from chronic diseases. Your online health check report is generated within 24 hours, making this a highly convenient and quick way of screening for a range of illnesses.
The importance of regular health screening tests
Health screening tests are vital for wellbeing, longevity, and disease prevention, especially if we are at a higher risk for certain conditions. Health screening tests provide updated information about our cholesterol, blood health, kidney, liver, and sugar levels so that we can make the right changes at the right time.
Health screening examinations become significantly important as we cross milestones in life, to ensure that we are protected from unforeseen health issues. They are also ideal for pregnant women, to ensure that they have taken the right preventative measures during their pregnancy. Health screening tests also provide comprehensive medical information when we start experiencing symptoms, making them essential when dealing with chronic ailments.
Tests included in the Basic Health Screening
The following health markers are included in the Basic Health Screening test in Faridabad
Blood Glucose Regulation
Fasting blood sugar
Lipid Profile
Cholesterol, Total
Triglycerides
LDL Cholesterol
HDL Cholesterol
VLDL Cholesterol
Cholesterol/HDL Ratio
Non-HDL Cholesterol
LDL/HDL Ratio
Kidney Function
Creatinine
BUN/Creatinine Ratio
Uric Acid
eGFR
Calcium
Iron Marker
Iron, Serum
Blood Health/CBC
Haemoglobin
Hematocrit
MCV
MCH
MCHC
Platelets
RDW
Total WBC
Neutrophils
Lymphocytes
Monocytes
Eosinophils
Basophils
Peripheral Blood Smear
Quality Testing & Analysis of Health Screening
Quality assurance is done at 3 levels
Sample collection from home using one time sealed QR coded sterile kits and transportation to the lab including the temperature condition requirements

Sample acceptance and QC at the lab

Sample run at the NABL/CAP/ISO certified labs
What types of tests should be included in health screening examinations?
A range of tests should be included in health screens, especially around kidney, liver, cholesterol, blood health, heart health, and sugar. If you are at risk for pre-existing conditions or specific diseases, then having an annual examination for that specific condition is also ideal. You should also get regular health screenings done if you have a family history of health issues.
You should share your report with specialists who can identify key causes behind imbalanced levels. By consulting with a doctor about your health screening examination, you can gain a comprehensive overview of your health status. You can also understand the role of different health levels in your body and any symptoms you may be experiencing.
Can health screening tests detect cancer?
A complete CBC count focuses on any abnormalities that are detected across different types of blood cells in the body. The test can screen for critical levels that may be out of range, however a biopsy is the right approach for cancer screening, especially if you want to be screened for breast cancer, cervical cancer, blood cancer, etc.
Is health screening important for wellbeing?
Yes, regular health screening is one of the most important activities that everyone should opt for to prevent the onset of illnesses. Whether you are experiencing symptoms or not, it is best to get a preventative screening performed so that you are aware of your vital health markers. The test should also be performed during important stages in life, so that you are protected from chronic illnesses.
You should start focusing on improving levels that are out of normal range, with the right diet, medication, and lifestyle changes. It is also important to regularly track levels that are imbalanced with further testing. Your report will also contain specific analysis about health parameters, such as HDL, RBC, etc. that you can identify and remediate with the right medical strategies.

How can I improve my overall health holistically?
It is important to get a complete health screening performed to initiate improvement strategies for longevity and wellbeing. In the event you have a red zone reading in any specific area, you should be focusing on improving your vitals with the right diet, supplementation, and lifestyle changes.
Your risk factors may continue to elevate if underlying health care issues are left untreated. You can also focus on the right stress management strategies, through yoga and meditation. By controlling stress levels and improving your physical health parameters, you can holistically improve your health overall.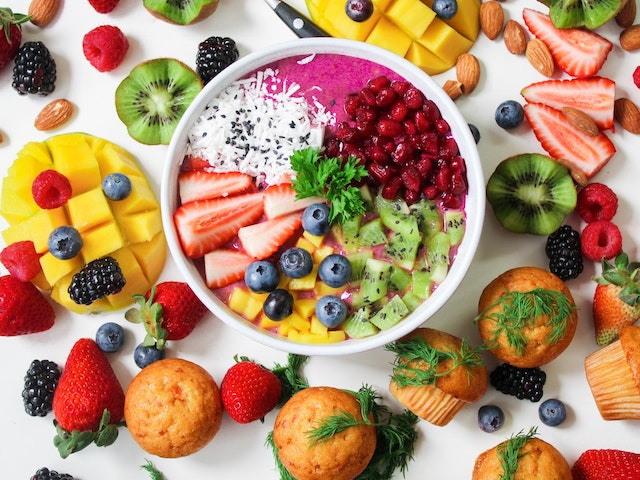 What is the cost of the Health Screening Test in Faridabad?
The Health screening Faridabad test cost is INR 699, inclusive of 30 core parameters that are vital for regular testing. Your report is generated within 24 hours, and shared directly via email for faster review and analysis. The at-home testing option makes it convenient for anyone in Faridabad to get the test for themselves or their loved ones.
How do I contact MyDiagnostics for the Health Test in Faridabad?
You can reach out to us at +9108047166161 for any questions about the health test in Faridabad.
This is the ideal preventative health screening test, that is designed for tracking relevant levels such as kidney, iron, glucose, CBC, etc.

Through the analysis of 30 core parameters, the blood test can provide insight into a diverse range of levels relevant to longevity, wellbeing, disease prevention, etc.
Pregnant women, senior citizens, students, and professionals can proactively track their health parameters.
This test can be used as an annual examination for anyone over the age of 40 years.
It is also right for anyone recovering from an illness, wanting to track their vital measures.
Fasting for 12 hours before the test is required.
Do refrain from heavy exercise and alcohol use prior to testing.