MyDiagnostics (NABL, ISO Lab)
IBD/IBS Panel: Inflammatory Bowel Disease (Gut Health & IBS diagnosis) in Jaipur
PARAMETER LIST
Fecal Calprotectin
ANCA IF
ASCA IgG
ASCA IgA
200/- Add-on discount on repeat tests
Sample Requried:
Blood & Stool
Turn Around Time:
3 to 5 days
Other Instructions:
Morning first stool preferred
Recommended for:
18+ years, For Diagnosing IBD/IBS conditions
About the IBD/IBS Test
Purpose: Monitor IBS/IBD and gut related conditions
Inflammatory Bowel Diseases (IBD)

IBD is a medical term given to the chronic inflammation of the digestive tract. Your symptoms can include severe diarrhoea, pain, fatigue and weight loss. There are largely two types of IBD, namely Ulcerative colitis and Crohn's disease.
Irritable Bowel Syndrome (IBS)

IBS is also known as spastic colon, irritable colon, mucous colitis, and spastic colitis. It is more generally referred to as a group of intestinal syndromes that can occur together for months at a time. Symptoms of irritable bowel syndrome can include diarrhoea, constipation, severe abdominal pain, painful gas, and vomiting.
It is important to get the IBS test in Jaipur at-home so that you can do the blood & stool test conveniently and in a timely manner. The IBD IBS panel test Jaipur kit focuses on Faecal Calprotectin, ANCA IF, ASCA IgG, and ASCA IgA to get a complete measurement of the development of IBD and IBS.
If you are experiencing the critical signs of the medical condition, such as chronic diarrhoea, bleeding, pain, depression, joint pain, etc. then getting an IBD IBS panel in Jaipur through MyDiagnostics is important. You can get a complete analysis of whether you have IBD or IBS, and get the right type of treatment immediately. You can also track the presence and evolution of the condition over time, through multiple at-home IBD IBS testing in Jaipur.
https://www.mayoclinic.org/diseases-conditions/inflammatory-bowel-disease/symptoms-causes/syc-20353315
What is the meaning of IBS?
IBS is a combination of different intestinal symptoms within the digestive system, impacting wellbeing and optimal digestion. If you have IBS then you can experience chronic diarrhoea, constipation, painful gas, and other conditions. People with IBS need to manage their symptoms strategically to avoid flare-ups and secondary issues. Your doctor may ask to perform certain tests to rule out other conditions that can also be causing IBS symptoms in your digestive system.
Types of IBS
IBS-C: IBS with constipation - Stool is hard and lumpy, accompanied by pain and chronic discomfort.

IBD -D: IBS with diarrhea - Inconsistent and watery stool.

IBS-M: Mixed IBS - Alternating between constipation and diarrhoea

IBS-U: Unsubtyped IBS - for people who don't fit into the above types
Symptoms of IBS
Some of the major symptoms of IBS are -
Chronic feeling of cramping

Strong abdominal pain and headaches

Experience of bloating and gas, especially after consuming food.

Constipation and inability to defecate regularly.

Chronic diarrhoea
If you have been experiencing these symptoms then you need to get a home test to diagnose IBS immediately.
Causes and risk factors for IBS
While there is no direct cause that has been found to cause IBS, there are several factors that may cause people to get the condition.
Slowed movements of the colon can cause painful cramping and issues with digestion.

Abnormal serotonin levels in the colon can also impact motility and bowel movements.

Individuals with mild celiac disease can also experience damage in the intestines.

Injuries in the gut or digestive system can also create IBS symptoms.
The risk factors for IBS are as follows -
A family history of IBS can be a key reason why you may have the condition.

Severe emotional stress, anxiety, and trauma can create IBS symptoms in the body.

Food intolerances or allergies can create IBS in the system.

Digestive tract infections can also cause IBS.
It is ideal to get tested immediately and share your results with your doctor for treatment protocols. It is also important to rule out other conditions that may be causing IBS in the body, through blood tests.
As IBS and IBD can cause secondary conditions, such as arthritis, joint pain, depression, stomach ache, and fatigue, getting a complete panel done is key. You should be able to get a thorough analysis of your digestive health, with the 4 key IBD IBS parameters, to make a calculated assessment.
Dietary recommendations for people with IBS
The most important factor in IBS is the management of one's diet and lifestyle. Changing certain dietary patterns and opting for organic, wholegrains, and fresh fruits & vegetables can improve digestion and help manage IBS. Key triggers and intolerances should also be tested to ensure that you are not allergic to specific foods. For many people, adding herbs such as ginger, peppermint, and chamomile has also helped ease digestion better.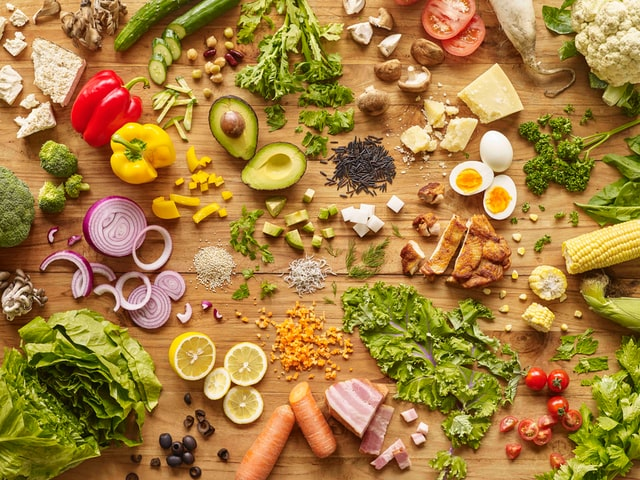 Food items to avoid with IBS
Dairy products
Vegetables such as cauliflower, broccoli, cabbage, Brussels sprouts and legumes
Fatty or fried foods
Alcohol, caffeine, or soda
Foods high in sugar
Artificial sweetener
Chewing gum
Nuts
Test Markers
Fecal calprotectin is a direct measure of inflammation in the gut and directly correlates to disease activity in Inflammatory Bowel Disease (IBD)
Why is this important
Elevated levels indicate active IBD and is a direct indicator of Inflammation in the gut and helps differentiate IBD and IBS
Anti neutrophil cytoplasmic antibody (ANCA) tests are used to diagnose and monitor inflammatory activity
.
Why is this important
ANCA IF is positive in 50-85% of Ulcerative Colitis patients.
Antibodies against this yeast (ASCA)are found in 50-70% of Chron's Disease (CD) and 5-15% in Ulcerative Colitis (UC) patients
.
Why is this important
ASCA IgG and IgA levels helps differentiate Chron's Disease (CD) from Ulcerative Colitis (UC).
About the Quality
Quality assurance is done at 3 levels
Sample collection from home using

one time sealed QR coded sterile kits

and transportation to the lab including the temperature condition requirements
Sample acceptance and QC at the lab
Sample run at the NABL/CAP/ISO certified labs

How to cure ibs permanently?
There are specific strategies that you can proceed with if you want to cure you IBS symptoms long-term. You should also consult with your doctor for any over the counter medications that may be required for managing symptoms as well.
Test for any IBS or food triggers
The first step in the process of curing IBS is to get tested for IBS symptoms. You should keep a track of your symptoms to check for any food-driven triggers that may be causing issues. A change in one's diet can also create IBS symptoms, which is important to track as well. A complete IBD/IBS test can help determine the severity of the condition as well.
Verify if medications are impacting digestion
If you are on medication for the management of a health condition, then you should verify if it can cause IBS symptoms. Certain medication or diseases can create gastric issues in the body, requiring an IBS test.
Opting for dietary changes (low-inflammatory diet)
If you know what food triggers are causing an inflammatory response in your body, then developing a nutrition strategy around those is key. You can also opt for allergen-specific diets through a dietician to reduce symptoms such as bloating, gas, and abdominal pain.
Long-term lifestyle changes
Consistent changes to one's lifestyle can improve digestive health, while reducing the risk of inflammatory responses. Habits associated with gut irritation and bowel disruption, such as smoking, excessive drinking, and lack of sleep, can create an IBS response.
How do I manage a positive IBS diagnosis?
If you are positive for an IBS diagnosis then it is best to speak to a doctor to develop a strategy to manage your condition. Some people with IBS focus on changing their diet and lifestyle routines to improve their condition. Health tests with irritable bowel syndrome analysis can also provide you details on your other markers which will need to be targeted as well. You can also opt for laxatives, anti–spasmodic agents, and other symptom-related medication to ease digestive pressure.
How to treat inflammatory bowel disease?
Treatment for IBD or inflammatory bowel disease is to focus on the reduction of inflammation triggers, and use medication therapy, or surgery, to treat underlying causes and issues.
Anti-inflammatory drugs
A preliminary strategy for the treatment of IBD is using anti-inflammatory drugs, to help ease symptoms and provide relief to patients. Medication such as corticosteroids and aminosalicylates, such as mesalamine, balsalazide and olsalazine are key. These will also help provide ease of digestion for chronic IBD symptoms.
Immune system suppressors
ISS drugs work to supress the underlying immune response that generates as a result of inflammation. They help to curb stronger symptoms of IBD and provide relief from an immuno-response point of action. Azathioprine, mercaptopurine and methotrexate may be prescribed by your doctor.
Antibiotics
Your doctor may prescribe antibiotics when there is an infection detected, which can be causing IBD symptoms in the body. Antibiotics can also help target the root cause for IBD in the system, without adding stronger medication to ease the condition.
Other Medications
Antidiarrheal medication, Nonsteroidal anti-inflammatory drugs (NSAIDs), and probiotics may be prescribed by your doctor depending on the diagnosis of IBD and treatment option recommended.
Surgical procedures
For people with ulcerative colitis or Crohn's disease, surgery may be recommended to treat the problem. Depending on the site of infection or diseased bowel segment, the surgery can be performed if medication alone is not helping. A colectomy or proctocolectomy may also be recommended.
How to calm inflamed intestines?
Dietary and lifestyle changes go a long way in relieving the symptoms of IBS and calming inflamed intestines. It is also recommended to follow a medication schedule as prescribed by your doctor after getting an IBS/IBD test done. The diagnosis and treatment of digestive issues is key to calming inflamed intestines.
Avoiding trigger foods, such as dairy, meat, fried food, alcohol, sugary foods, artificial sweeteners, gum, nuts, etc. can help.

Introducing probiotics and pre-biotics can ease the sensation of inflammation in the gut.

Lowering stress levels and focusing on holistic lifestyle changes can also help long-term.

Improving nutritional value of foods consumed can also significantly help with inflammation.

Improving fibre through foods or supplementation can be key to calming inflamed intestines.
Can you have constipation with IBD?
Yes, constipation is one of the most common signs and symptoms of IBD
How do I buy an IBS/IBD test in Jaipur online?
You can get the best IBS/IBD panel test price in Jaipur through MyDiagnostics. The IBS profile price is INR 4600 and is inclusive of all testing parameters, with report generation within 3-5 days. This ensures that you can quickly get your results after a complete irritable bowel diagnosis, and get the right type of treatment for your condition. You can also track the presence of IBS/IBD after making the necessary diet, lifestyle, and medication recommendations.
Individuals having consistent symptoms of IBS/IBD
Individuals who are on treatment of IBS/IBD
Individuals with chronic gastro symptoms

discomfort

Individuals concerned about their gut health
No Fasting is required for this test

Morning first stool preferred