MyDiagnostics
Super Brain Check Up: Brain Health Assessment in Pune
About the Super Brain Health & Fitness Test in Pune
The Super Brain check up assessment in Pune is a comprehensive online brain test that you can take to understand cognitive and neurological performance against average metrics. Your test is assessed across 23 key parameters to find gaps and strengths in various categories. If you are experiencing difficulty focusing, concentrating, listening, or with working memory, you can take the brain test in Pune to analyse your brain activity.
The brain health assessment in Pune is about 40 minutes in duration and can help you know more about how your brain functions. Your blood work may find deficiencies or abnormal levels, but a brain check up test can uncover more specific strengths & weakness areas. Based on your scholastic and professional work output, you can improve specific areas and track enhancements through a metric-based analysis.
The brain test online Pune kit can be easily ordered and accessed via MyDiagnostics, with your report being generated instantly. You can test your brain online and understand your cognitive weakness areas through the brain function test in Pune. The tests can also be performed as a part of an annual examination if you want to track cognitive leaps and decline regularly. Senior citizens should take the super brain function to assess their cognitive ability over time as well.
How Does The Test Work?
Brain Health & Fitness Assessment (from CogniFit) is a professional tool that helps assess brain function , using online cognitive tasks. The results from this cognitive test are useful for understanding the user's cognitive state, strengths, and weaknesses. This can help determine whether or not the cognitive changes that the user may be experiencing are normal, or if they reflect some kind of neurological disorder.
Any one can easily use this cognitive assessment.

The main aim of this cognitive test online is to help discover where there are symptoms or

difficulties related to concentration/attention, memory, reasoning, planning, or coordination - 23 cognitive skills
Know your

brain fitness levels

as per your age
This scientifically validated test is performed completely online and lasts about 30-40 minutes. After completing the evaluation, a report will automatically be generated with the user's cognitive profile.
How it works -
Step 1: Book the test online
Step 2: Receive the assessment link in your email
Step 3: Take assessment online (takes 30-40 minutes)
Step 4: Receive instant results
Know about the brain health -
Essential cognitive skills for a strong brain health -
Focus

Ability to focus attention on single stimulus.

Divided Attention

Ability to attend to multiple stimulus at the same time & respond to multiple demands. Most task in our day-to-day life demands this skill

Contextual Memory

The recall of the source and circumstances of a specific memory

Short Term Memory

The ability to hold a small amount of information for a short period of time

Working Memory

Temporary storage and processing of the information necessary for complex tasks

Visual Perception

Ability to interpret the information that our eye receives

Visual Scanning

Find information in our surrounding quickly

Estimation

Ability to estimate distance, speed, movement & time

Response Time

Process a stimulus and respond to it fast

Processing Speed

Time taken to do a mental task

Planning

Ability to think-ahead to mentally anticipate the correct way to execute a task

Hand-Eye coordination

Ability to perform actions that requires simultaneous use to our hands and eyes

Spatial Perception

Ability to evaluate how things are arranged in space

Inhibition

Ability to ignore irrelevant stimulus or information

Updating

Ability to oversee an action and course correct if any changes

Shifting

Ability to adapt behaviour and thought to new changes in the environment
Why do we need brain testing through an online assessment?
The purpose of the brain and cognitive development test on the online assessment platform is to detect areas within neuropsychology that are relevant for optimal functioning. It is a key test used in the understanding of the mind and for brain analysis from the aspect of cognitive skill areas.
You need brain function testing when you are experiencing brain fog or cognitive decline caused by a disorder. If you are recovering from a disease or medical condition and you are continuing to experience memory loss, loss of concentration, and other issues, then a brain function test will be the best approach to knowing your inherent problem areas.
The test is also designed to help determine core strengths for individuals so that they can pursue the right opportunities based on their inherent skills. A brain test can reveal a wide range of information, and provide the necessary analysis needed for further development. Through the comprehensive brain function test in Pune, the intellectual architecture of the individual can be created, which can be updated annually.
What are the most important aspects of brain functioning that help us excel?
There are several essential aspects of brain functioning that are required for optimal living and excellence in various fields.
Focused attention - By having stronger focused attention, our brain can be active and present, while performing optimally for longer durations. To a certain extent, it can also represent our ability to perform work for extended periods.
Visual scanning - Our ability to quickly gather information based on scanning text, visuals, and video can be important during presentations, class work, and learning work. To be strong in visual scanning is to have a unique skill that can help in enhancing work opportunities.
Planning - If the planning skills of the individual are not developed fully, then there could be a mismatching of skills and execution. Regardless of how strong attention and hand-eye coordination are, planning will be an important area to strengthen.
Working memory - Working memory assessments through a brain check up is key to understanding retention and real time processing. Our ability to understand information quickly and apply it to work life is an important skill area.
Can children perform the brain test online?
Yes, kids above the age of 7 years that want to understand their brain focus areas can take the online test. The results are also shared quickly, allowing for immediate analysis of different aspects of cognitive skill areas. Attention, updating, memory, and other critical developmental skills can be tracked for children, giving them better insights for future planning.
When do we experience cognitive decline?
A noticeable cognitive decline can be experienced by the age of 70, which can vary based on medical conditions, diseases, disorders, etc. An annual brain check up in Pune is key to understanding which areas of the brain architecture are experiencing decline, after which a specialist can be consulted with.
You can also test your brain function with a brain test online Pune package. The test should help you understand key areas that may be declining and how to address them immediately. With the testing taking around 40 minutes, it is a quick way of knowing which areas are being impacted by age, disease, disorders, etc.
How can we improve brain functioning long-term?
Testing for function decline - One of the most important steps in improving our brain health is to get a complete brain check up in Pune. The brain health assessment can help us understand precisely which areas we need to focus on for improvement.
Nutrition rich diet - Focusing on Omega 3, good cholesterol, essential acids, and other micronutrients can help in improving brain function long-term. You can start improving your diet at an early age to benefit from cognitive improvements as well.
Maintaining social relationships - A key marker in improving brain functioning long-term is to have a social circle that is active and intact long-term. This can help you continue to sharpen your mental acuity and remain happier over time.
Being an active reader - By continuously learning about the world around us, we can improve our cognitive abilities. Additionally, practicing key areas such as memory, focus, and hand eye coordination through the right activities can help significantly.
Physically active lifestyle - Having an active lifestyle that revolves around nature, taking long walks, and moving around daily, can have a positive impact on your brain functioning. It can improve mental cognition, mental health, and lower your risk of cognitive diseases.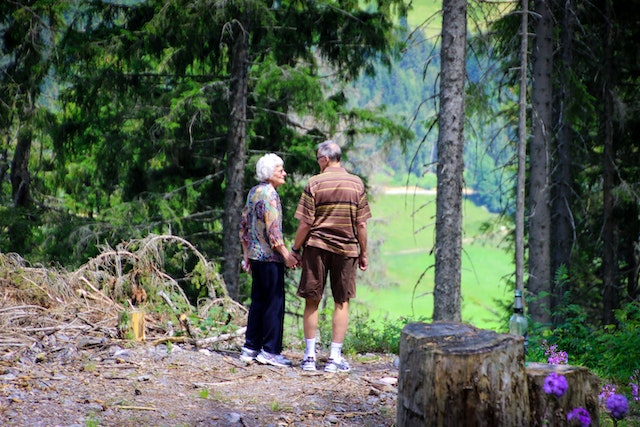 What is the cost of the Super Brain Test in Pune?
The brain test cost in Pune is INR 2250 and is inclusive of 23 parameter testing. You can uncover critical brain function insights with the online test, and learn more about why you may be weaker in memory, hand eye coordination, focus, etc. The test is also designed in conjunction with scientists and neuropsychology experts, giving you accurate results for your brain test.
You can review the insights from the online brain test in Pune and improve underperforming levels through further assessments. The online brain test in Pune cost is also optimized for thorough assessments that help you understand your results against age-wise average scores.
How do I contact MyDiagnostics for the Brain Function Test in Pune?
You can reach out to us at +9108047166161 for any questions about the brain function check up in Pune.
Individuals experiencing problems with memory, focus, attention, planning, and other cognitive skills.

Professionals who want to improve specific cognitive skills to improve output and opportunities.

Students that want to improve focus, concentration, and memory.
No special preparation is required for the test. You can follow the instructions mentioned in the testing kit.