MyDiagnostics (NABL, ISO Lab)
Thyroid Check Plus - Thyroid Profile Test Cost in Noida
Thyroid Function (5)

Total T3
Total T4
Free T3
Free T4
TSH

Thyroid Antibodies (2)

Anti Thyroglobulin Antibody (Anti Tg)
Anti Thyroid Peroxidase Antibody (Anti TPO) / AMA
Turn Around Time:
12-24 Hours
Other Instructions:
Avoid alcohol 24-48 hours before the test
Recommended for:
All Ages
Test Type - Blood
Test Mode - At Home
Turn Around Time - 24 hours
Fasting - Yes
About the Thyroid Check Plus Test in Noida
The complete Thyroid Check Plus Test offers a 7 parameter thyroid profile in Noida for anyone experiencing symptoms or aiming to track their antibody levels for autoimmune issues. The thyroid blood test Noida package provides insight into whether your thyroid issues may be caused by autoimmune conditions, including Hashimoto's disease and Grave's disease.
The functioning of the thyroid gland can also be comprehensively assessed with the Thyroid Check Plus test. You can buy the Thyroid test Noida package with an at-home testing option and get your report instantly within 12-24 hours. The thyroid profile test cost in Noida is also optimized for repeat testing, and regular tracking of thyroid status.
Understanding Anti Tg and Anti TPO
To study the role of autoimmune issues with thyroid problems, both Anti Tg (Thyroglobulin antibodies) and Anti TPO (Thyroid peroxidase antibodies) need to be measured in the blood. The presence of Anti-Tg could be a sign of Hashimoto's disease, among other conditions.
When there is a positive marker for Anti-TPO, this can be a sign of Hashimoto thyroiditis causing hypothyroidism, and Grave's disease causing hyperthyroidism. Further analysis is needed to verify the results, which is why it is important to buy a comprehensive Thyroid assessment.
Quality Testing & Analysis of Thyroid Check Plus
Quality assurance is done at 3 levels
Sample collection from home using one time sealed QR coded sterile kits and transportation to the lab including the temperature condition requirements

Sample acceptance and QC at the lab

Sample run at the NABL/CAP/ISO certified labs
Why do we need to test for Thyroid antibodies?
It is best to get a complete Thyroid test that includes antibodies tests, including Anti Tg and Anti TPO. To understand whether your thyroid issues are arising as a result of autoimmune problems, you should know if you have thyroid antibodies.
What does it mean when you test positive for Thyroid antibodies?
When testing positive for antibodies, there is a higher likelihood that your thyroid issues are being caused by an autoimmune condition that requires treatment.
Should I opt for thyroid testing as a part of an annual check?
Yes, the best option for anyone looking to improve their health is to get a complete thyroid test done in Noida each year. This is significantly more important for senior citizens, pregnant women, people in high stress environments, etc.
What are the early symptoms that can indicate Hashimoto's disease or Grave's disease?
For Hashimoto's disease -
Sudden weight gain
The occurrence of gaining weight within a short time span should be tested with a complete thyroid function test.
Lethargy and chronic fatigue
If you are finding it difficult to concentrate, focus, and have energy levels for the day then a thyroid test at home in Noida is your best approach.
Swelling of thyroid
Goitre or swelling of the thyroid gland is a key sign of the condition requiring treatment.
Long-term muscle and joint pain
Muscle pain that doesn't go away with rest and recuperation can be a sign of the condition.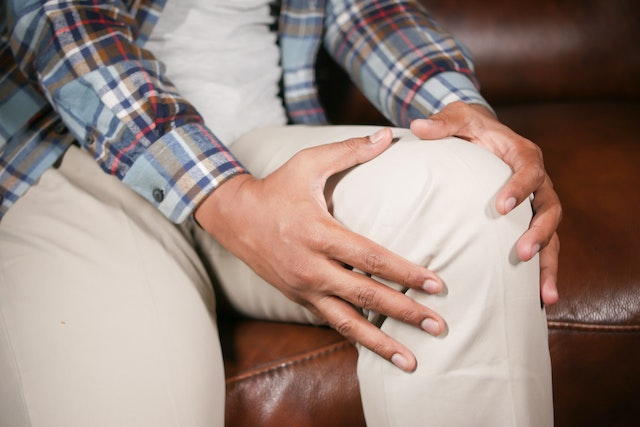 For Grave's disease -
Sudden weight loss
If you have sudden weight loss that is unexplainable, then a thyroid test is key.
Bulging of eyes
Bulging of the eyes is one of the most important signs of Grave's disease.
Tremors in hand
Shaking and tremors need to be diagnosed immediately for the condition.
Swelling of thyroid
A lump or swelling should be shown to a doctor immediately for the autoimmune condition.
What are the symptoms of low thyroid hormones?
A lack of clarity, focus, and difficulty with energy management are some of the signs of thyroid problems. You should buy a thyroid test in Noida to get your hormone levels tested to detect underlying issues.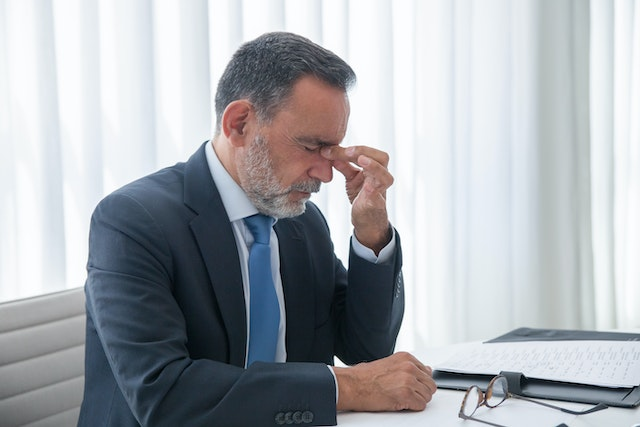 What is the cost of the Thyroid Function test in Noida?
The Thyroid test cost in Noida for the Thyroid Check Plus test is INR 1200 with reporting within 12-24 hours. You can your thyroid test report via email and share it with your doctor for faster treatment. The home collection option makes it convenient for anyone looking for the best thyroid test Noida package.
The test focuses on T3 T4 TSH test in Noida with stress free home sample option and lab tests in an NABL certified laboratory. There is no special preparation required and you can easily book your test through our website page. You can book now to get your test delivered to your address in Noida for yourself or a loved one.
How do I contact MyDiagnostics for the Thyroid test in Noida?
You can contact us anytime at +9108047166161 for any questions about the Thyroid Check Plus with Thyroid Antibody test in Noida.
The comprehensive Thyroid test is designed for detecting Thyroid issues, through T3, T4, and TSH level testing.

The test also measures thyroid antibodies present in the blood for autoimmune conditions.
People who are experiencing low energy, fatigue, chronic stress, unmanageable weight gain/loss - symptoms of Hypothyroidism
Thyroid conditions such as Hyperthyroidism can also symptoms of increased metabolism - rapid heart rate, rapid weight loss, anxiety
Thyroid condition caused by Auto-immune disorders in which immune system starts to attack the thyroid glands. Its called Hashimoto's condition
Do not consume alcoholic beverages 24-48 hours before the test.

Do fast for 10-12 hours prior to testing and refrain from heavy exercises before the test.