MyDiagnostics (NABL, ISO Lab)
Thyroid Function Check - Comprehensive Thyroid Profile Test in Mumbai
Thyroid Function (5)

Total T3
Total T4
Free T3
Free T4
TSH
Turn Around Time:
12-24 Hours
Other Instructions:
Avoid alcohol 24-48 hours before the test
Recommended for:
All Ages
About this test:
Processed at NABL Lab
Test Type
- Blood
Test Mode
- At Home
What's included
Laboratory Report
Free Home sample collection
Turn Around Time

:

24 hours
About the Thyroid Profile Test (T3, T4, TSH) in Mumbai
The comprehensive Thyroid function test is a scientific profile analysis to determine the levels of T3, T4 (both free and total), and TSH. The Thyroid test Mumbai package provides insight into your thyroid levels, and whether you are at risk of hyperthyroidism, hypothyroidism, and other thyroid related illnesses.
If you are already at-risk of Thyroid issues, through family history or lifestyle related reasons, then a regular thyroid examination is the right strategy for you. A Thyroid test in Mumbai will be the best way to understand the root cause of a range of symptoms such as heart palpitations, mood management issues, sudden weight loss/gain, increased sensitivity to heat/cold, pins & needles feeling.
MyDiagnostics offers a complete thyroid blood test in Mumbai for anyone looking to review their risk factors through a medical test. By analysing T3, T4, and TSH, you can get a better idea of what interventions are necessary to streamline remediation. The package is optimized to provide the best Thyroid test cost in Mumbai so that you can regularly track your Thyroid levels from the comfort of your home.
Understanding T3, T4, and TSH
The Thyroid test in Mumbai includes T3, T4, and TSH testing as a complete overview into a range of thyroid problems. Triiodothyronine (T3) and Thyroxine (T4) are the two major hormones that are released by the thyroid to perform a range of functions in the body.
The body's hypothalamus releases thyrotropin-releasing hormone, which makes the pituitary gland release TSH. The released TSH aids your thyroid to release T3 and T4 for the body's optimal functioning.
Reviewing Major Symptoms of Thyroid issues
If you are experiencing these key symptoms then you should get a thyroid function test in Mumbai delivered immediately.
Feeling of constant fatigue

Sudden weight loss/gain

Brain fog, lack of focus and concentration

Slower/increased heart rate

Increased irritability and mood management issues

Issues with quality sleep

Increased sensitivity to cold/heat

Problems with memory loss
Quality Testing & Analysis of Thyroid Profile Check
Quality assurance is done at 3 levels
Sample collection from home using one time sealed QR coded sterile kits and transportation to the lab including the temperature condition requirements

Sample acceptance and QC at the lab

Sample run at the NABL/CAP/ISO certified labs
What happens when there is an excess of T3 and T4 in the body?
With an excess of T3 and T4, you can experience anxiety, irritability, hyperactivity, tremors, restlessness, heart palpitations, etc. You should get a Thyroid test in Mumbai immediately when these symptoms arise.
What are the symptoms of low T3 and T4?
Weight gain, memory problems, lethargy, low vitality, chronic fatigue, brain fog, and dry skin are some of the main symptoms of low T3 and T4. You may also feel sudden dizziness and feeling of fainting without exertion. A lack of focus and ability to concentrate easily is also a key symptom that should be tracked over time.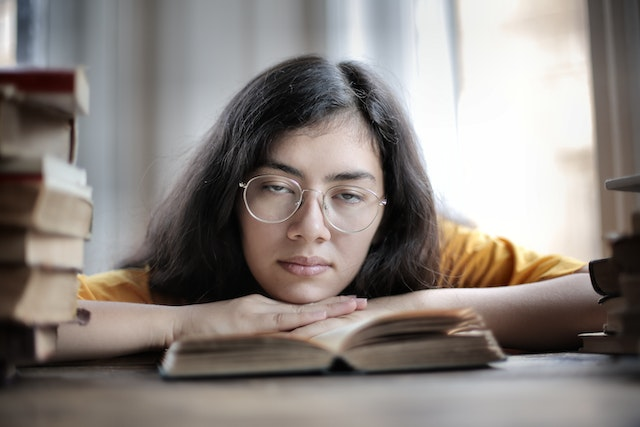 What are the conditions related to abnormal Thyroid levels in the body?
If Thyroid levels are not tested with a thyroid blood test, then the risk of the following conditions rises significantly.
Hypothyroidism
Caused by low levels of thyroid hormones in the body.
Hyperthyroidism
Caused by excessive levels of thyroid hormones in the body.
Hashimoto's disease
Autoimmune condition wherein the immune system can attack thyroid cells as if they were foreign substances.
Grave's disease
Immune disorder that can result in hyperthyroidism
Thyroid nodules
Lumps forming in the base of the neck which need immediate treatment
Significant thyroid inflammation
Patients can develop Thyroiditis which would require medical intervention.
Goitre
Swelling in the neck identified as an abnormal enlargement.
Thyroid Cancer
Thyroid cancer can be a critical case scenario as well for some individuals.
What medication is available for Thyroid treatment?
A daily oral dosage of a synthetic thyroid hormone levothyroxine may be prescribed by your doctor for the treatment of hypothyroidism. Anti-thyroid medication may be prescribed for overactive thyroid or hyperthyroidism.
Can lifestyle factors be connected to thyroid issues?
Yes, to a certain degree your lifestyle can have an impact on your thyroid hormones. Lack of sleep, smoking, excessive drinking, lack of exercise, and low quality diet can contribute to poor thyroid health. Improving your dietary choices, with salads and fresh vegetables, can decrease your risk of thyroid problems.
What is the cost of the Thyroid Function test in Mumbai?
The Thyroid test price in Mumbai is INR 700 for 5 testing parameters. You can have at home collection convenience, with sample testing in a laboratory certified by National Accreditation Board for Testing and Calibration Laboratories (NABL).
The Thyroid test cost in Mumbai is optimized to provide key markers at the best price for repeat testing. The Thyroid test Mumbai price is also inclusive of testing for T3, T4, and TSH test (thyroid stimulating hormone), allowing for complete analysis and reporting within 12-24 hours.
How do I contact MyDiagnostics for the Thyroid test in Mumbai?
You can contact us anytime at +9108047166161 for any questions about the Thyroid test at home in Mumbai.
People who are experiencing low energy, fatigue, chronic stress, unmanageable weight gain/loss - symptoms of

Hypothyroidism

Thyroid conditions such as

Hyperthyroidism

can also symptoms of increased metabolism - rapid heart rate, rapid weight loss, anxiety
Thyroid condition caused by Auto-immune disorders in which immune system starts to attack the thyroid glands. Its called

Hashimoto's condition
Optimise your metabolism by balancing the thyroid profile. Moreover, run a detailed thyroid profile covering hormones and antibodies

Thyroid condition is very common in certain age groups and condition associated with

autoimmune

should be detected and corrected early
If you are looking to achieve

optimal weight, check your thyroid levels
10-12 hrs of fasting is essential. During the

fast

you can drink water
Please do not consume alcohol 24-48 hrs before the test
Please do not engage in heavy exercise/workout 24 hrs before the test