MyDiagnostics (NABL, CAP, ISO Lab)
Total Health Comprehensive - Full Body Health Checkup in Pune
BLOOD GLUCOSE REGULATION (3)
Glucose, Fasting
Hemoglobin A1c
Insulin, Fasting
LIPIDS (8)
Cholesterol, Total
Triglycerides
LDL Cholesterol
HDL Cholesterol
VLDL Cholesterol
Cholesterol/HDL Ratio
Triglycerides/HDL Ratio
HDL/LDL Ratio
VITAMINS & MINERALS (6)
Vitamin D (25-OH)
Vitamin B12
Vitamin B9 / Folate
Calcium
Phosphorous
Magnesium
IRON MARKERS (4)
Iron, Serum
Ferritin
Total Iron Binding Capacity (TIBC)
% Transferrin Saturation
ELECTROLYTES (4)
Sodium
Potassium
Sodium/Potassium Ratio
Chloride
KIDNEY FUNCTION (4)
BUN
Creatinine
BUN/Creatinine Ratio
Uric Acid
LIVER FUNCTION (11)
Alkaline Phosphatase
AST (SGOT)
ALT (SGPT)
Bilirubin - Total
Bilirubin - Direct
Bilirubin - Indirect
GGT
Protein, Total
Albumin
Globulin, Total
Albumin/Globulin Ratio
THYROID FUNCTION (5)
TSH
Free T3
Total T3
Free T4
Total T4
ADRENAL HORMONES (3)
Testosterone Total
Cortisol, AM
Estradiol/Oestrogen
INFLAMMATION (4)
Hs CRP
Homocysteine
CRP
Creatine Kinase
BLOOD HEALTH(14)
RBC
Hemoglobin
Hematocrit
MCV
MCH
MCHC
Platelets
RDW
Total WBC
Neutrophils
Lymphocytes
Monocytes
Eosinophils
Basophils
Get additional 5% off on booking for 2 or more packages
Turn Around Time:
24 - 48 Hours
Fasting Time:
10 - 12 Hours
Other Instructions:
No Alcohol Intake 24 - 48 Hours Before The Test
Recommended for:
18+ Years, In-Depth Health Checks
About the Total Health - Comprehensive - Master Health Check
The full body checkup package is a comprehensive testing kit that provides detailed insights on the functioning of organs and systems in your body. Through the coverage of 66 health parameters, the comprehensive full body health checkup solution enables you to gather detailed information on kidney, liver, heart, blood sugar, thyroid, hormones, and vitamin deficiencies.
Energy & Metabolism
Metabolism is your body's way of chemically processing sugar and fat for use throughout the body as energy. An optimal metabolism supports healthy weight control and energy levels, while a dysfunctional metabolism can lead to undesired fluctuations in weight and fatigue or decrease in Vitality

HbA1c & Fasting Insulin –Chief source of energy for the body which if elevated slows down fat loss and is also a risk for diabetes

Cholesterol & Lipids – An essential fat that serves many vital functions such as energy creation and metabolism. It is the principal building block of many of our hormones including estrogen, testosterone etc and also plays a vital role in Vit D production.
Thyroid Function – Overall measure of thyroid stimulation affecting metabolism, energy, weight and temperature control
Sex Hormones
Testosterone is a hormone important for both men and women that regulates your sex drive (libido), muscle mass, fertility, and mood.
Estradiol it's vital to maintain an optimised ratio of Testosterone and Estrogen for male health. Symptoms like fatigue, excess fat around your waist and belly, bone loss, lack of sex drive, anxiety, irritability, and depression are when your body is not producing enough Estrogen
Essential Vitamins
Optimal levels of Vitamins (A, E, K, D, B1, B2, B3, B5, B6, B7, B9, B12) plays a very important role in strengthening your immune systems and cell repair.
Essential Minerals

Magnesium & Calcium keeps the immune system strong, helps heal wounds, and supports sex drive.

Iron Status
Iron is needed by the immune system and the body uses the free radical action of iron to attack some pathogens. Iron helps the immune system in another way by enhancing the ability of white blood cells to engulf and kill bacteria.
Ferritin is Oxygen-carrying capacity of the blood is essential for endurance exercise as well as for normal function of the nervous, behavioural, and immune systems.

Inflammation
Creatine Kinase / CRP / Hs-CRP / Homocysteine helps to diagnose conditions associated with acute and chronic inflammation including infections and autoimmune disorders. Inflammation accelerates ageing and decreases vitality
Proteins
Albumin/Globulin/Total Protein Main carrier proteins in the blood and binds to key substances such as free fatty acids, testosterone and essential nutrient
Organ Health
The liver is a vital organ and some of the primary functions include metabolism of fat, proteins & carbs, blood detoxification & purification, storage of glycogen and micronutrients. Hence liver is important for energy regulation, metabolism and immunity. It also metabolizes drugs and regulates body cholesterol.
Kidney function/Liver function As athletes takes nutritional supplements its important to monitor the impact it may have on organs.
Health Risks Indicators
Cardiac Risk

Nutritional Deficiency Risk

Diabetes Risk

Hormone Deficiency
About the Quality of Full body health checkup
Quality assurance is done at 3 levels
Sample collection from home using

one time sealed QR coded sterile kits

and transportation to the lab including the temperature condition requirements
Sample acceptance and QC at the lab
Sample run at the NABL/CAP/ISO certified labs
What tests are covered in total health checkup?
This preventive health check package gives a comprehensive view of your health profile. The blood test covers lipid profile, kidney & liver function, Blood sugar, thyroid profile, heart health, uric acid levels, Vitamin D, B12, and more.
The comprehensive total body check in Pune is designed to focus on a full range of health parameters. By combining the most popular health test parameters, the package makes it cost-effective and quicker to get results on your overall health.
Why do I need a comprehensive complete master health checkup test?
One of the main reasons why people get a comprehensive master health checkup done is to get preliminary insights on their health levels. From lipid profile to thyroid functioning, key tests are important for specific age and health points in life.
Our genetic predispositions, family history, and propensity for certain diseases can also create the need for a master health test. If you are also experiencing multiple types of symptoms, such as joint pain, inflammation, gut issues, and lack of energy, then a single test may not be enough. You need a complete body health test if you need the right answers.
Also, if you have just gone through a serious health issue such as COVID, heart disease, infections, etc. then you need a complete health checkup to measure levels. Your risk factors may have lowered or risen based on the medication and treatment protocols that may have been administered.
The full body checkup in Pune price is also fully optimised at INR 3800, giving you more flexibility in taking tests for multiple individuals. You can get your own health and the health of your loved ones tested through multiple packages. You can also target specific health issues and overall health goals better when you get a full body checkup package in Pune.
I have been experiencing lower energy over the past few days, should I take a full body test?
You may have an issue with metabolism or vitality, depending on the results of the full body test. Key markers such as blood health and organ functioning, also give us information on inflammation, injury, risk factors for diseases, etc. These can explain why you may be experiencing short term energy issues.
You should also get a complete health test done to check your risk of diabetes. Energy metabolization and effective utilization can be impacted if you are pre-diabetic or have issues with energy production.
Improving your diet is the preliminary first step in getting energy levels back to normal. By understanding your deficiencies and your mineral profile, you can introduce the right foods to help balance your nutritional intake. A full body test in Pune can also provide specific information on why your energy levels may be down.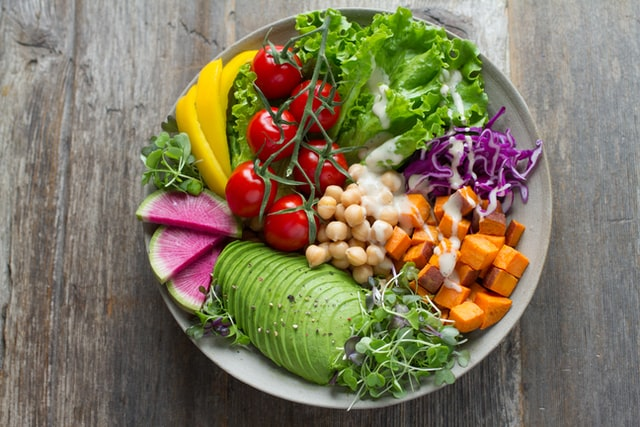 When is the best time to take a complete health test for myself?
The right approach is to take multiple health tests each year, to ensure that you are not at risk for any health issue. You can also focus on taking a complete health checkup package every 6 months or more frequently, if you are managing a health condition. More frequent testing may also be recommended by your doctor if you are on medication or need to bring your levels back to normal range.
What symptoms should I watch out for if I'm over 50 years age?
There are several symptoms that are relevant to monitor as we age, which can escalate based on our lifestyle and family history. Those over the age of 50 years should be careful of the following symptoms -
Low energy and vitality
One of the main issues that those over the age of 50 years experience is lack of vitality and energy. You can feel lethargic and sluggish throughout the day, and may have trouble falling asleep at night.
Mood dysregulation
Issues with mood management, anger issues, and periods of depression should be tested immediately. You should experience a general feeling of wellbeing, without having mood swings or mood issues.
Joint pain and swelling
Those with calcium and mineral deficiencies may experience joint pain, which can become worse over time. Difficulty with freeform movement can also be a key symptom of stressed joints, requiring immediate treatment.
Chest pains
Difficulty breathing, chest pains, and fluttering heart beat, should be monitored closely for signs of cardiac issues. You should be even more so careful if you have a family history of heart issues.
Gastric issues
Issues with digestion and irregular GI activity can be a sign of infection or stressed organs. You should get a complete body test done to understand why you are experiencing gastric issues.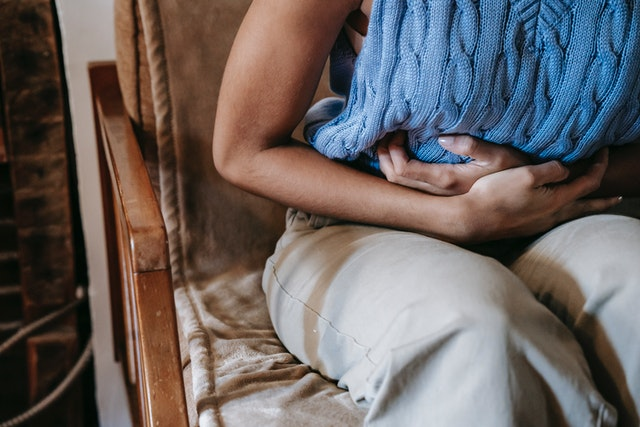 If you are experiencing these critical symptoms then a full body test in Pune is the best approach. The at-home blood test offered by MyDiagnostics will provide comprehensive insights into a wide range of parameters.
What are the risk factors I need to be careful of?
Key risk factors include age, health profile, nutritional deficiencies, toxicity, predispositions, existing medical conditions, and exposure to infections. Your risk factors for certain diseases can also increase if symptoms are left untreated. That is why a complete health checkup in Pune is required to determine the overall health profile of an individual.
What is the cost

of the Total Health Checkup in Pune

?
The full body checkup Pune price is INR 3800 for testing across a wide range of parameters. You can get your glucose, lipid, kidney, thyroid, vitamin, electrolyte, and blood health tested within the cost-effective health package. You can also get your adrenal hormones checked, which can be responsible for low energy, stress management, mood improvement, etc. The comprehensive full body checkup in Pune is available with an at-home blood sample option and fast reporting within 24-48 hours. You can reach out to us at +9108047166161 for more information on the Pune health package.
Where can I find a full body checkup near me i

n Pune

?
You can buy a full body checkup Pune test through MyDiagnostics and have your test kit delivered to your address in the city. The advantages with an at-home body test are faster sampling provision, testing at NABL certified laboratories, and quicker reporting within 24-48 hours anywhere in India.
You can also contact us at +9108047166161 for any questions on any test or delivery. All the instructions are also mentioned within the testing kit, making it a highly flexible testing option for a full body checkup in Pune.
Is home collection option available for health checkup packages?
Yes, when searching for health checkup packages, it is best to opt for home collection option as you can instantly provide sample without waiting for technicians or collection teams to visit. You can also regularly perform tests by following the simple instructions mentioned in the kit.
How will I receive my results? Will someone explain the results to me?
When opting for a whole body checkup via MyDiagnostics, you will get a complete report and analysis via email. From liver function test to kidney function test, all data will be shared privately and with complete analysis. You can directly share the report with your doctor for next steps via email as well.
For those who want to identify risk factors of chronic conditions before it develops as a disease.

To evaluate key body parameters and avoid the risk to major organs of your body.
10-12 hours of fasting is essential. Only drink water during the fasting period.

Please do not consume alcohol 24-48 hours before the test.

Please do not engage in heavy exercise/workout before the test.