MyDiagnostics (NABL, CAP, ISO Lab)
Total Health - Vitals - Full Body Checkup in Chandigarh
BLOOD GLUCOSE REGULATION (2)
Fasting Blood Sugar
Hemoglobin A1c
LIPIDS (8)
Cholesterol, Total
Triglycerides
LDL Cholesterol
HDL Cholesterol
VLDL Cholesterol
Cholesterol/HDL Ratio
Non-HDL Cholesterol
LDL/HDL Ratio
LIVER FUNCTION (12)
Alkaline Phosphatase
AST (SGOT)
ALT (SGPT)
Bilirubin - Total
Bilirubin - Direct
Bilirubin - Indirect
GGT
Protein, Total
Albumin
Globulin, Total
Albumin/Globulin Ratio
KIDNEY FUNCTION (4)
BUN
Creatinine
BUN/Creatinine Ratio
Uric Acid
IRON MARKERS (3)
Iron, Serum
Total Iron Binding Capacity (TIBC)
Transferrin Saturation
VITAMINS (2)
Vitamin D (25-OH)
Vitamin B12
BLOOD HEALTH/CBC (15)
RBC
Haemoglobin
Hematocrit
MCV
MCH
MCHC
Platelets
RDW
Total WBC
Neutrophils
Lymphocytes
Monocytes
Eosinophils
Basophils
Peripheral Blood Smear
Sample Requried:
Blood & Urine
Turn Around Time:
24 to 48 hours
Fasting Time:
10-12 hours
Other Instructions:
No alcohol intake 24-48 hours before the test
Recommended for:
18+ years, General Health Screens
About the Total Health - Vital - Health Checkup in Chandigarh
The Total Health - Vitals full body checkup in Chandigarh is a complete assessment package designed to provide health information through testing of vital parameters. By testing your blood sample for 60 parameters, the full body checkup package empowers you with the right information on your overall health.
You can leverage the test for annual assessments as well as to determine the causes of chronic symptoms. If you are experiencing lethargy, low vitality, weakness, chronic pain, and other critical symptoms, you can get a full body test in Chandigarh through this checkup package. With the convenience of at-home testing and the reliability of NABL certified laboratory testing, you can be assured of quick and accurate results across all 60 parameters.
Let us further understand the role of critical parameters that need to be tested and how they impact our body.
Energy & Metabolism
Metabolism is your body's way of chemically processing sugar and fat for use throughout the body as energy. An optimal metabolism supports healthy weight control and energy levels, while a dysfunctional metabolism can lead to undesired fluctuations in weight and fatigue or decrease in Vitality

HbA1c & Fasting Insulin –Chief source of energy for the body which if elevated slows down fat loss and is also a risk for diabetes

Cholesterol & Lipids – An essential fat that serves many vital functions such as energy creation and metabolism. It is the principal building block of many of our hormones including estrogen, testosterone etc and also plays a vital role in Vit D production.
Thyroid Function – Overall measure of thyroid stimulation affecting metabolism, energy, weight and temperature control
Sex Hormones
Testosterone is a hormone important for both men and women that regulates your sex drive (libido), muscle mass, fertility, and mood.
Essential Vitamins
Optimal levels of Vitamins (D, B12) plays a very important role in strengthening your immune systems and cell repair.
Essential Minerals

Calcium keeps the immune system strong, helps heal wounds, and supports bone health.

Iron Status
Iron is needed by the immune system and the body uses the free radical action of iron to attack some pathogens. Iron helps the immune system in another way by enhancing the ability of white blood cells to engulf and kill bacteria.
Proteins
Albumin/Globulin/Total Protein Main carrier proteins in the blood and binds to key substances such as free fatty acids, testosterone and essential nutrient
Organ Health
The liver is a vital organ and some of the primary functions include metabolism of fat, proteins & carbs, blood detoxification & purification, storage of glycogen and micronutrients. Hence liver is important for energy regulation, metabolism and immunity. It also metabolizes drugs and regulates body cholesterol.
Kidney function/Liver function As athletes takes nutritional supplements its important to monitor the impact it may have on organs.
Health Risks Indicators
Cardiac Risk

Nutritional Deficiency Risk

Diabetes Risk

Hormone Deficiency


Why is a full body checkup necessary?
A full body health checkup is necessary to determine the overall health and metabolic performance of an individual. It is also vital in cases wherein a root cause for a disease or multiple diseases can not be clearly determined.
For many people who want a transparent understanding of their health performance, they also opt for a full body checkup at home. Athletes that are looking to enhance their productivity and body performance can also opt for a full body health checkup to find key deficiencies or issues that may be limiting their growth.
You can get a full body checkup package Chandigarh based if you have a family history of chronic illnesses. It is ideal to get yourself and your family members tested regularly if you are prone to conditions such as nutritional deficiencies, arthritis, chronic fatigue, thyroid problems, etc.
When should I do a full body checkup for my health?
You should do a complete health checkup regularly, preferably once or twice a year to be sure of protection against risk factors. If you are experiencing chronic pain, energy issues, digestive problems, etc. then you should immediately conduct a full body checkup to find the root cause.
It is also best to do a health check up before travelling or shifting to a new city. Symptoms can flare up causing pain, discomfort, and illnesses. It is ideal to get a complete body checkup done so that you are pain-free and can maximize your wellbeing. With an at-home full body checkup in Chandigarh you can also enhance longevity and reduce your risk of secondary medical conditions.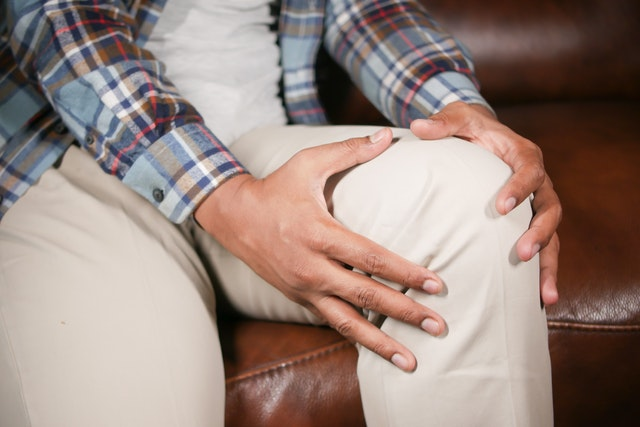 How can I improve my full body health?
There are several strategies that you can use to improve your overall health. These approaches can improve your sense of wellbeing and ensure that you are healthy from a holistic standpoint. You can also incorporate these strategies gradually, depending on the results of your full body test.
If you have received your health report and want to improve your markers, or if you want to proactively improve your health, then you should focus on the following areas.
Following a holistic diet
Improving your dietary habits will be the preliminary way of improving your full body health. You can address the core reasons for many of the illnesses and conditions present in your body, through improving your dietary patterns. You can also get the report of your full body test, and find the core deficiencies that you can integrate. You should also minimize your exposure to toxins present in foods, through the right sourcing of high quality fruits & vegetables.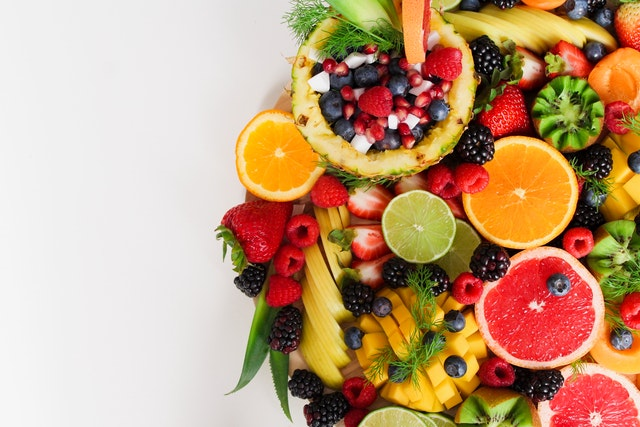 Improving lifestyle and sleep
By planning a routine, and including exercise and yoga, we can transform the way our mind and body work. Our illnesses caused by lack of quality sleep and our body's inability to heal effectively can be addressed with the right lifestyle and routine. Eliminating excessive smoking, fast-food consumption, and drinking, can help our body to recover in a timely manner and assimilate nutrients from quality sources.
Regularly testing your health parameters
Regularly testing for vitamins, minerals, cardiac risk markers, thyroid profile, and lipid profile, can help us provide the right direction to continually improve our health. By regularly testing for important body markers, we can also understand the effectiveness of our health and lifestyle changes.
Lowering stress levels
Excess stress can decrease our body's natural immune strength and decrease our quality of life. It is important to opt for meditation, yoga, mindfulness, and other critical strategies to help lower our stress levels naturally.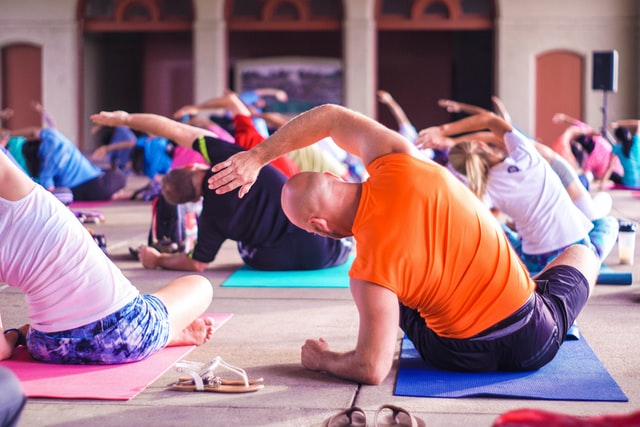 Focusing on precautionary measures for diseases
If you have a family history of diabetes, obesity, thyroid issues, or cancer risk, then taking the right precautionary measures early on is key. By regularly testing for these markers, and improving our nutritional habits and lifestyle, we can lower our risk for diseases and improve our overall health.
What is included in the full body health checkup test packages?
The full body health checkup packages provide a wide range of tests, including lipid profile, thyroid profile, liver function test, kidney function test with urine and uric acid testing, blood sugar tests, etc. The full body checkup in a kit provides an easy home sample based body check offering that can be used by anyone. You can get a complete analysis of the body and a health analysis report shared directly via email. Key vitamin, lipid profile, and other risk markers are also included in the full body checkup package. The complete body checkup package also provides insights on improving levels of complete blood count, HDL cholesterol, platelet count, etc.
Where to go for full body checkup test online?
You can get full body checkup packages online via MyDiagnostics.in. The test for body checkup is designed to be easy to perform, with a home collection option available for buyers. The home sample collection is performed and shipped directly to NABL lab for a complete body analysis. The tests included in the whole body checkup are adequate to determine the overall health of any individual. You can get the latest full body checkup price by placing an order above.
How much does a full body test cost in Chandigarh?
The full body checkup in Chandigarh price of the package is INR 1499, which includes testing for all 60 parameters, at-home convenience, and reporting via email within 24-48 hours. It is one of the more convenient and cost-effective options for a full body checkup in Chandigarh, and can be used regularly to test the overall health of yourself and your family members. You can give us a call anytime at +9108047166161 for any questions regarding the full body checkup cost in Chandigarh.
How to find best full body checkup near me?
When finding the best full body checkup near me, you can determine the efficacy, quality, and quantity of tests made available through various methods. MyDiagnostics offers the best health checkup packages for people of all ages that contain kidney function, lipid profile, liver function tests, etc. that are relevant for finding root causes of ailments and conditions.
In Chandigarh, you can add the full body checkup package to your cart via the product page on our website. The full body checkup Chandigarh price is INR 1499 and your blood sample can be provided from the convenience of your home. You can also receive your report anywhere in Chandigarh directly via email within 24-48 hours.
How do I contact MyDiagnostics in Chandigarh for the full body health checkup?
You can easily give us a call at +9108047166161 for any questions about our packages, tests, products, and kits. We are happy to connect with you regarding any query anytime.
Quality assurance is done at 3 levels
Sample collection from home using one time sealed QR coded sterile kits and transportation to the lab including the temperature condition requirements

Sample acceptance and QC at the lab

Sample run at the NABL/CAP/ISO certified labs
This test is aimed as part of a preventive health checkup to identify health problems before it develops as a major health risk.

To minimize the health impacts of lifestyle diseases on major organs and functions of your body.

Those looking to find easy answers to questions of "full body checkup near me"
Fasting for 10-12 hours is mandatory with consumption of water during fasting.

Consumption of alcohol 24-48 hours before the test is prohibited.

Heavy exercise/workout before the test is not advisable.