What is LFT? How do I get the best liver function test price?
LFT stands for liver function test and is a comprehensive examination of the overall functioning of the organ. It is used to track liver and biliary tract diseases, which is why it is made available as a part of a complete package.
If your doctor has recommended that you opt for an LFT, then it is important to get the best liver function test price available. This is so that you're able to book multiple tests without having to worry about cost as a factor in health testing.
The cost of the liver function test will depend on several factors as well. Whether you are tracking the progression of a liver disease or are screening for health reasons for your liver, you need a comprehensive testing package at the right price.
What does a liver function test consist of?
A liver function test contains the following testing parameters to determine the overall health of the organ. If there are anomalies, elevations, or spikes in any of these levels, then subsequent testing is performed to determine the root cause.
1) Total Serum Protein
2) Albumin
3) Bilirubin (direct and indirect)
4) Alanine Aminotransferase (ALT)
5) Aspartate Aminotransferase (AST)
6) Gamma-glutamyltransferase (GGT)
7) Alkaline Phosphatase (ALP)
8) Prothrombin time (PT)
There may also be more parameters tested within the package, which is why it is important to verify which tests are included in the kit. You can reach out to your doctor to see if the required tests are a part of the overall package.
Why is a liver function test done?
A liver function test can be performed for a range of reasons. The liver function test LFT can help in screening for liver infections that can happen in patients of all ages. A liver function test in the case of hepatitis is important to perform regularly.
You can also monitor the progression of a disease through an LFT test. Disease of the liver can be screened through a test of liver function. Viral or alcoholic hepatitis treatment effectiveness can also be checked through an LFT.
A liver function test is also vital for health and longevity. You're less likely to have to manage a serious condition if you get regular testing of your organs on time. You can also minimize your damage to the liver when you get biannual liver function tests.
Understanding symptoms of liver disease
It is important to understand what symptoms to look out for, when you experience them. This will help you get the required test done on time, so that you don't delay in understanding whether you need treatment.
Medication can also be prescribed sooner if you have your test results ready for your liver function. By analysing various symptoms, and your core liver function parameters, you can get a more comprehensive overview of your organ function.
Regular stomach pain
Pain in the abdominal area shouldn't be ignored, especially if you experience it regularly. This may be a sign of liver function impairment or damage to the liver cells. You should get an LFT done immediately if the pain lasts for more than a few days.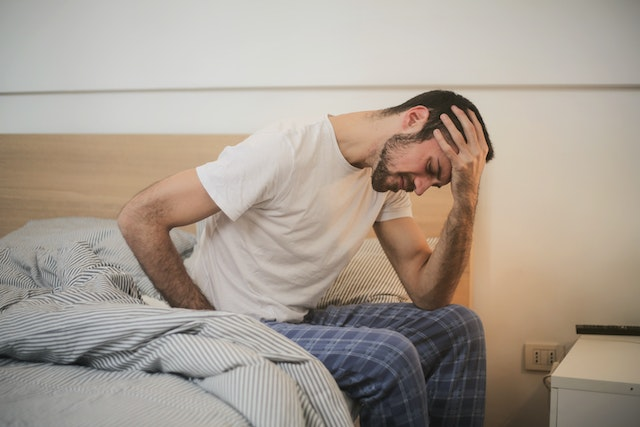 Swelling in legs and ankles
Swelling in the legs and ankle region can indicate an issue with liver function, which should be tested with an LFT. You should get a comprehensive liver function test done to verify whether your liver function is impaired.
Dark urine colour
Darker urine that is foul in smell is a clear sign of liver function issues. This shouldn't be ignored especially if the symptoms are lasting for several days to weeks. You should get an LFT done near you immediately.
Constant nausea
A constant feeling of nausea may be a sign that you have liver function impairment. This symptom, coupled with foul smelling urine, should be taken seriously. You should get a test done immediately if you are experiencing it.
Yellowish skin and eyes (Jaundice)
On the severe spectrum of symptoms, if you have yellowish eyes and skin tone then you may have jaundice. This requires you to get your liver function checked with the right tests, as well as get treatment.
When is a liver function test highly recommended for patients?
A liver function test is recommended for individuals for the following reasons.
To test for liver damage
Your doctor may recommend a liver function test to be performed when they want to check for potential liver damage. This can be the case due to liver infections or hepatitis B & C. It is especially critical to perform a complete LFT when you have been exposed to a virus.
When you experience critical symptoms
Key symptoms of liver function impairment and damage, such as shooting stomach pains, darker urine, irritation, jaundice, nausea, etc. need to be diagnosed with an LFT. If you have been experiencing these symptoms over time, then you should get a complete liver function test performed.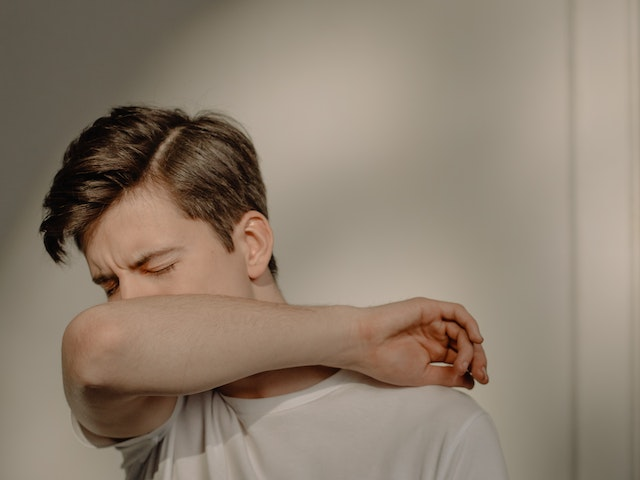 To check for precursors of liver disease
Your doctor may also want to test to see if you may be at risk for liver disease, through checking for anomalies in LFT levels. Elevations in various testing parameters may indicate a rise in the risk of developing certain liver diseases.
As a precaution for lifestyle factors
If you are a regular drinker and want to check your liver for potential effects, then getting a complete liver function test should be your first step. You can get the right insights on the overall effects of binge drinking over several years.
A part of an annual examination
Your doctors will recommend that you get a complete liver function test performed as a part of your annual examinations. This is key as you age, so that you are protected from potential organ failure which can effect other biological systems within the body.
How to get the best test price for your liver function test
The best way to get the right price for your liver function test is to order it online. You can get a variety of options from different testing centres and laboratories across your city. You can also check for the constituent testing parameters within your package so that you can make an informed decision.
You can also get the best pricing plans for your liver function test as well. You can order from MyDiagnostics and get standalone or grouped packages for liver function testing. You can get an LFT as a part of a comprehensive health check-up, making it even more cost-effective for you and your family.
You also benefit from at-home testing, which is why several people are preferring online booking of tests. You can get your results directly emailed, which ensures privacy in testing and reporting. You can also book several tests with ease, and pay using any convenient method.
FAQs about liver function tests
What tests are generally included in a liver function test?
Tests such as aPTT, ALP, AST, GGT, Bilirubin and Albumin are included in the liver function test. You can refer to the package details prior to booking, to ensure that all relevant tests are captured.
Will medication affect the liver function test?
You can talk to your specialist about the medication that you are taking for your liver.
Is a liver function test right for me?
If your doctor has advised you to undergo a Bilirubin, Albumin, ALT and AST test, then you should get a complete liver function test. Dark coloured urine that has a foul odour for extended periods, can be a sign of potential liver harm.
Are there any special instructions I should follow for the test?
Yes, you need to fast for 10-12 hours prior to taking the test.
Is the cheapest liver function test cost the best?
Ideally, you shouldn't opt for the lowest price point available. You should review the package details, price point, and other critical parameters prior to booking.
When are the reports generated for a liver function test?
The liver function test report can be generated within 24-48 hours depending on the tests. You can receive your report via email directly.